With the end of the year just days away, CalvinAyre.com looks back at the stories that shook up the gambling world in 2017.
NEW JERSEY SPORTS BETTING
This summer, the US Supreme Court agreed to hear New Jersey's appeal of federal courts' rejections of its quest to bring legal sports betting to the Garden State. And with that, the 25-year-old Professional and Amateur Sports Protection Act (PASPA), which limits single-game sports betting to Nevada, began looking vulnerable.
The announcement marked the first real punch the state had landed after years of getting pummeled by district courts, who continually sided with the state's opponents, the US Department of Justice, the four major pro sports leagues and the NCAA.
A December hearing strongly suggested that a majority of the Court's justices were favorably disposed to New Jersey's arguments, and while the Court's verdict may not come until mid-2018, stakeholders on all sides of this issue are scrambling to ensure they're positioned for whatever verdict the Court issues.
The Court could strike down PASPA and leave it up to individual states to decide for themselves whether they want legal wagering within their borders. The Court could also reject New Jersey's appeal, preserving the status quo and kicking this can down the road a few more years.
The Court could even preserve PASPA while okaying New Jersey's so-called 'nuclear option,' a repeal of state-level betting prohibitions that would create a borderline anarchic situation that would satisfy none of this story's protagonists.
Regardless of the ultimate outcome, New Jersey legislators like state Sen. Ray Lesniak deserve enormous credit for not giving up this fight despite rejection at every stop along the way. Lesniak may be retiring from state politics in early 2018, but he's going out a winner.
PENNSYLVANIA ONLINE LEGISLATION
Pennsylvania legislators authorized intrastate online gambling in October, becoming only the fourth US state to take that giant leap for mankind and the first since New Jersey joined the intrastate party in early 2013.
Seven years ago, this site's founder went on record that the rollout of online gambling in the US would be a slow, state-by-state process, but even he probably didn't think the adoption rate would be this glacial. It will be late 2018 by the time any Pennsylvania-licensed site takes its first real-money wager, making it a nearly five-year gap since New Jersey's intrastate launch.
But Pennsylvania's legislation offered irrefutable evidence that lawmakers still don't understand the online space. The imposition of a 54% tax on online slots may not deter applicants from seeking licenses, but they'll be doing so with the expectation/hope/need that this tax will be reduced to a more manageable rate before too long.
Pennsylvania's path to legislative success was undoubtedly aided by New Jersey's regulated online gambling market finally hitting its stride in 2017. Official figures showed Atlantic City casinos' online gambling revenue accounting for around 10% of the market's total gaming revenue, a significant achievement for a mature casino market.
BWIN RUSSIA LAUNCH
UK-listed operator GVC Holdings surprised the online gambling market midway through the year by announcing that it had inked a brand-licensing deal with Russian online betting license-holder Digital Betting LLC.
The tie-up, in which GVC supplied the brand, the betting lines and risk management while the Russian partner supplied everything else, marked the first involvement of a western betting brand in Russia's fiercely nationalistic online sports betting market.
Digital Betting's CEO Dmitry Sergeyev later revealed that the company had also discussed a possible deal with Paddy Power Betfair, but ultimately concluded that Russia's paranoid digital border guards were incompatible with a betting exchange's need for international liquidity.
Despite the Bwin brand's high-profile, Bwin.ru's operator set extremely modest goals of capturing "1-2%" of the Russian online betting market in its first year. The site's pledge to spend an annual $10m on marketing was greeted with raised eyebrows by many industry observers, who found that sum to be woefully inadequate for any new company seeking to make inroads in such a vast market.
How the partners intend to split the Russian spoils remains a tight-lipped secret, and it remains to be seen whether other western betting operators will follow GVC's lead, particularly given the unpredictable nature of the Russian regulatory environment.
LATIN AMERICA: TODAY MINNOWS, TOMORROW WHALES
Colombia made history in late 2016 when it became the first market in South America to formally approve online gambling legislation. Local regulator Coljuegos issued its first online license in June, eventually handing out six such diplomas by year's end.
While Coljuegos initially took prohibition-worthy steps similar to many European ring-fenced markets, the regulator proved savvy enough to adapt its stance to the needs of its licensees, and for the market in general. In November, Coljuegos announced that it would open up its online poker market to international liquidity, while also allowing its licensees to offer live dealer casino products.
Colombia's market is tiny, and international operators were far more interested to see if Brazil – Latin America's great white whale – would follow Colombia's lead. Sadly, not in 2017, as the combination of political upheaval, religious objections and in-fighting among stakeholders proved an unfertile environment for passing controversial legislation.
But Brazil did make some right moves in 2017, including dropping plans for a state-run sports betting monopoly and forming a pro-gaming legislative front that attracted a majority of the members in the Chamber of Deputies. The first opportunity for a gambling vote won't come until mid-February, but operators are already mumbling olé olé olé…
AMAYA REBRANDS, BAAZOV RETREATS
This year saw the demise of Amaya Gaming and the birth of The Stars Group, as the company's new management found reason to shed its previous corporate identity/baggage.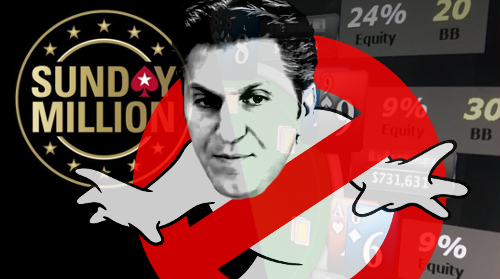 While The Stars Group claimed the rebrand was simply a desire to better associate the company with its flagship PokerStars product, a far more motivating factor was the fact that Amaya's name was inextricably tied to the sinking anchor that is its former CEO David Baazov.
Baazov, the online industry's golden boy just two years ago, had what could charitably be described as a shite year. His efforts to take Amaya private flamed out in such spectacular fashion that Amaya's lenders revised their loan agreements in March to specifically block any further efforts by Baazov to wrest control of the company.
Baazov eventually acknowledged the inevitable and began selling off his significant holdings in Amaya, which were duly snapped up by a mysterious Chinese investor. While Baazov booked millions from the sale, the question over who really owned these shares soon brought still more disrepute onto the Amaya brand.
Quebec's securities regulator AMF, which has brought criminal charges of insider trading against Baazov, let it slip that it had evidence indicating that Baazov was actually a share-holding beard for his older brother Josh/Ofer Baazov and Ofer's longtime business partner Craig Levett.
Baazov Jr. was also accused of making illegal donations to the reelection campaign of New York Gov. Andrew Cuomo around the time Amaya was pressing to expunge the 'bad actor' language included in the state's online poker legislation. In September, Baazov was sued for fraud by a Dubai investor whose name Baazov had used without permission and last month saw Baazov accused of stealing from a Kenyan charity, for God's sake.
Is it any wonder then, that The Stars Group's leadership found it necessary to disassociate their current and future operations from the increasingly toxic Amaya brand?
UK REGULATORS GET TOUGH
Prior to this year, media coverage of the UK government's triennial review of the gambling industry tended to focus on how severely the government would restrict the fixed-odds betting terminals in high street betting shops.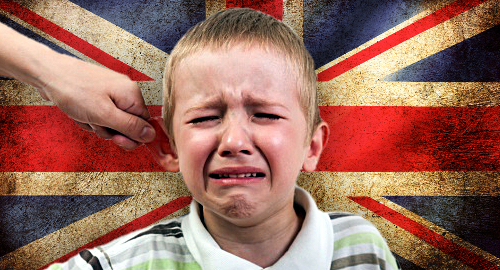 But as the year went on, it became clear that the UK Gambling Commission and other government agencies were increasingly focused on whether consumers were being treated fairly in their dealings with online gambling operators.
The UKGC began hitting online gambling licensees with millions of dollars in fines and promising even harsher measures if operators didn't mind the P's and Q's in their T's & C's.
The UKGC also clamped down hard on online gambling licensees' affiliate marketing partners following some particularly dodgy promotional come-ons. Some operators responded by instituting strict 'first strike' policies on its affiliate relationships, while Sky Betting & Gaming – which relied far less on third-party marketing than its rivals – opportunistically chose to reap some PR brownie points by severing all affiliate ties.
Despite the tough talk about customer protection, the UKGC found itself unable to protect consumers from the sudden collapse of online poker licensee PKR. In fact, were it not for The Stars Group riding to the rescue by acquiring PKR's assets and customer obligations, the UKGC would have faced nagging questions about its ability to do anything more than lock the gate after the cows have fled.
M&A MANIA
The global addiction to gambling consolidation showed no signs of stopping in 2017, capped off by GVC Holdings' audacious bid to absorb the Ladbrokes Coral Group, the urgency of which was on full display when GVC agreed at long last to give up its profitable Turkish-facing black-market operations.
Stateside, Scientific Games added some serious sports betting juice by acquiring NYX Gaming Group and its OpenBet subsidiary, despite some brief efforts by NYX minority shareholder William Hill to derail the deal. And Penn National Gaming swallowed rival Pinnacle Entertainment, creating the nation's largest regional casino operator.
The merger mania extended all the way to Australia, where the long-delayed union of Tabcorp and Tatts Group appears to have cleared its final hurdles.
The mania appears destined to ramp up in 2018. In November, The Stars Group CEO Rafi Ashkenazi told investors that his firm was looking to raise $2.5b to spend on either one blockbuster acquisition or anywhere up to five 'small to medium' deals.
The year's big M&A stumble came when the Federal Trade Commission blocked the merger of daily fantasy sports operators DraftKings and FanDuel, despite ample evidence that joining forces and slashing payrolls was the only way the profit-challenged firms could survive. Which proved once and for all that there's still a lot of lingering resentment over those incessant DFS commercials.
BITCOIN CASH LAUNCH
The fintech world underwent a major (and overdue) upheaval in August following the arrival of Bitcoin Cash (BCH), which offered consumers a version of the cryptocurrency more closely aligned with the original vision of Bitcoin creator Satoshi Nakamoto.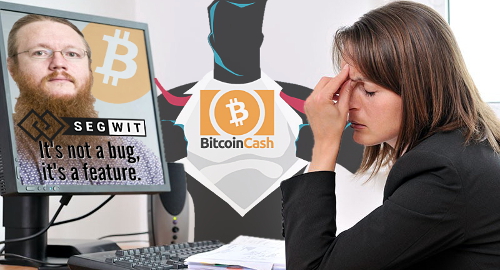 Bitcoin Cash's capacity for massive on-chain scaling resulted in dramatically faster transaction processing speeds and significantly reduced transaction fees, which allowed BCH to act as a true currency, rather than the static buy/hold/forget commodity that the original Bitcoin – aka Segwit1x – had become.
It's fair to say that Bitcoin would never had achieved liftoff were it not for its early adoption by the online gambling sector. But Segwit1x is now functionally useless for moving money on and off gambling sites, unless you're a betting whale of such magnitude that you either don't mind or don't notice the processing pain. For the rest of us, BCH is the crypto-hero we were holding out for.
ONLINE LIQUIDITY SHARING THE NEW BLACK
At long last, gaming regulators in four European Union markets – France, Italy, Portugal and Spain – reached consensus on a plan for online poker players in their respective markets to be able to match wits and wagers against each other.
Oddly enough, almost immediately after the deal was announced, objections were raised by a cabal of Italian senators, who proffered the usual canards about helping nefarious types to launder money. It remains to be seen whether this opposition will be enough to remove Italy from the liquidity sharing pact.
As the year drew to a close, French regulator ARJEL issued its first international liquidity license to PokerStars, while local operator Winamax is surely not far behind.
Ironically, the liquidity sharing plan, which had been viewed as a lifeline for the woeful performance of online poker operators in these ring-fenced markets, came just as some of these markets started reporting a modest rebound in online poker revenue.
Stateside, New Jersey finally dropped its reluctance to joining the liquidity sharing pact with Delaware and Nevada, although there's been no timeline on when this cross-border three-way will actually get started. Regardless, it bodes well for Pennsylvania joining this mix once its own intrastate market is up and running.
CALVIN AYRE RESOLVES US FEDERAL CHARGES
At long last, this summer saw US federal authorities admit the inevitable and come to terms with Calvin Ayre regarding the farcical indictments filed against him in 2012. Calvin's settlement with the DOJ not only saw the dropping of all his original felony charges, but also the return of the Bodog.com domain the feds seized five years ago.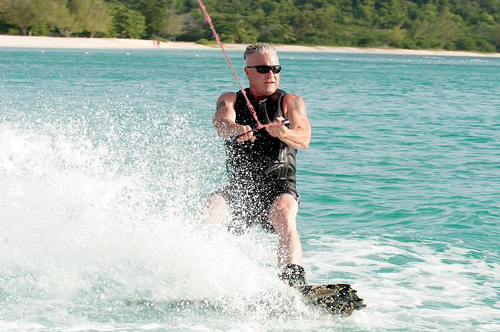 Calvin's victory was aided by the government of Antigua's willingness to carry on its World Trade Organization fight against America's gambling trade protectionism. Antigua's WTO victories left America with little legal justification for continuing to pursue their unjust charges against Calvin, a permanent resident of Antigua since 2007.
Not long after his name was cleared, Calvin was appointed a Special Economic Envoy for the government of Antigua & Barbuda with responsibility for economic issues involving blockchain technologies, which is now the primary focus of Calvin's business interests.
HONORABLE MENTIONS
Lottery betting operator Lottoland's disruptive business model got disrupted in Australia and the UK; sports betting legend Billy Walters was sentenced to five years in prison after being convicted of insider trading; Australia and Poland were among the markets that showed unauthorized online operators the door in 2017; the Philippines continued to fundamentally reshape its online gambling industry; and telemarketing fraudster Fred Khalilian proved P.T. Barnum correct byfinding a deep-pocketed sucker to buy his DOA PokerTribe online gambling project.