I had one hell of a good time founding the Bodog online gambling brand a couple decades ago and am proud to consider myself one of the industry's early pioneers. When I started this site in 2010, I was already long removed from any active role in the gambling industry. But old habits die hard, and in keeping up with industry developments I found the quality and tone of gaming news sites utterly lacking in the wit, wisdom and willingness to tell it like it is that the industry's true movers and shakers have always had in spades. This site is for them, and for everyone interested in hearing the latest gaming and Bitcoin news told with a minimum of fluff and maximum attitude. We're not omniscient and not everyone appreciates our sense of humor, but you'll always know where we stand. So dive in, drink deep and don't forget to leave a snarky comment when – not if – one of our articles touches a nerve.​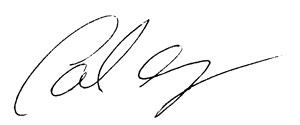 OUR TEAM
Publisher: Calvin Ayre
Editor-in-Chief: Bill Beatty
Contributing Writers: Rebecca Liggero, Steven Stradbrooke, Peter Amsel, Dan Taylor, Ad Miral, Ed Drake, Erik Gibbs, Paul Seaton, and Rafi Farber.
RELEVANT INSIGHTS JUST FOR YOU
To know more about CalvinAyre.com, check its official brochure:
Download Brochure