Dragon Corp. had a great idea—build a floating casino off of Macau that would be operated by the blockchain. However, the company hired to build the project, Norway's Brova Idea, backed out last November over changes in contracts and payment delays. Now, Dragon Corp. has begun playing the blame game, claiming Brova was the reason why the project failed.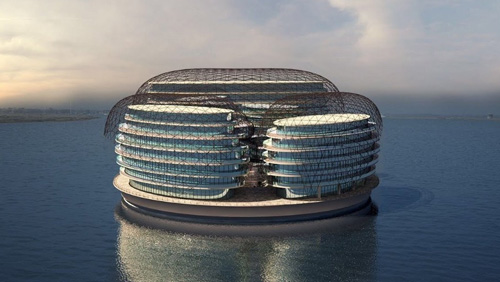 Lawyers for Dragon Corp. provided a statement to the Macau News Agency (MNA) saying that Brova didn't live up to expectations and failed to secure necessary funding for the project. Dragon further asserted that Brova's CEO, Milo Andric, began to falter at the end of last year. According to Dragon, Andric began to demand upfront payments even though he could not provide evidence that 80% of the project's financing was in place, a stipulation found in the contract.
Chakrit Ahmad, CEO for Dragon Corp., told the MNA, "He demanded cash upfront. We pushed for Escrow or Bank Guarantee and the escrow or Bank Guarantee would have been released once the financing 80 percent was secured according to his promise." He also denied claims put forth by Andric that Dragon Corp. never fully intended to launch a floating casino, saying that he had sent an investigative group to Norway to conduct due diligence, and had invited Andric to Hong Kong on an all-expense paid trip.
Dragon Corp. had reportedly proposed a $300-million casino called the Dragon Pearl, which would be constructed in the waters off of Macau. It said that the casino would operate using its own cryptocurrency, the Dragon Coin, to compete against junket operators. Dragon Corp. held a crowdsale in 2017 to raise funds for the project, reportedly receiving over $500 million in investment money.
In light of the setbacks, Ahmad has said that Dragon Corp. will still push forward on the construction of the casino, but said that it may become a land-based casino instead of a floating one. However, he might want to reconsider using cryptocurrency. Paulo Martins Chan, the director of Macau's Gaming Inspection and Coordination Bureau, stated this past May that there are no plans to allow cryptocurrency transactions by licensed gaming operators in the city state.