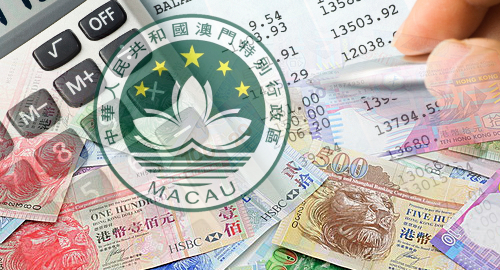 Macau casino junket operators hope to have their long-awaited debtor database up and running by New Year's Day.
Speaking Wednesday at a Macao Gaming Show 2016 panel, Association of Gaming and Entertainment Promoters president Kwok Chi Chung said a plan had been worked out with the local government that wouldn't break Macau's strict data privacy laws.
Junkets, which are said to be struggling with billions in unrecoverable loans, have long sought a centralized database of gamblers in order to identify in advance those that have previously reneged on their debts. But previous attempts at public 'naming and shaming' of debtors has led to the arrest of website operators for violating Macau's Data Protection Law.
On Wednesday, Kwok said agreement had been reached on a system in which data would only be accessible by Association members. Furthermore, credit markers issued by junkets would require gamblers' approval of their information being saved in the database and shared among Association members.
Kwok said the plan had been formulated in keeping with directives from Macau's Office for Personal Data Protection and the Association's legal advisors had assured it that the plan didn't violate local law. Kwok said the Association's technical team was currently conducting field trials of the online system with its junket partners.
Kwok said that the Association was still researching the feasibility of connecting the database with similar databases in other jurisdictions, although he acknowledged that this would likely contravene Macau's laws.
CHINA'S CROWN CRACKDOWN OFFERS JUNKET OPPORTUNITY
In potentially more good news for the beleaguered junket industry, some execs believe China's recent detention of several Crown Resorts executives could give the junket biz a boost by discouraging casino operators from marketing directly to Chinese high-rollers.
World Gaming Magazine quoted Tim Shephard, president of Australian-listed casino operator Silver Heritage, saying casino operators will be far more skittish about sending their execs to China to personally liaise with VIP gamblers. "Direct marketing will fall away and junkets will again be the ones casinos look to in order to supply those players."
Junket investor U Io Hung, chairman of the CCUE-branded VIP rooms at Melco Crown's Altira Macau and Sands China's Venetian Macao, suggested Crown had been "too aggressive" in its direct marketing to Chinese VIPs, especially given China's explicit warning to other nations about luring Chinese citizens abroad for the purpose of gambling.
Mr. U criticized Crown for allegedly breaking with China's rules about integrated resort operators promoting only "accommodation, dining and entertainment" while studiously avoiding any talk of gambling. Mr. U also said that, unlike Crown, his own operation had deployed teams of "only one or two" people, adding "you should never do anything large-scale" in China.