Greetings from sunny Antigua! I've got (literally) a boatload of friends and family in town to help me celebrate the holidays, and it's been a blast having everyone around. Surrounding oneself with people you've known for a (Bo)dog's age tends to make one reflective, so I thought I'd take a look back and reminisce about the year that was for the gambling industry we all know and love. (Check the predictions I made last Christmas to see just how crystal my balls are.)
Looking back over the past 12 months, you'd have to say PokerStars was probably the online gambling industry's biggest winner in 2012. The events of Black Friday had Stars' European competitors doubled over with schadenfreude at Stars' apparent comeuppance, but the laughter stopped once Stars shifted the full weight of its formidable marketing muscle to European shores. Stars has basically owned every new European poker market that opened up, to the point that Bwin.party's financial statements routinely cite Stars by name as the primary cause of its declining poker revenues.
Then, in one fell swoop this summer, Stars acquired their former biggest rival, settled the civil portion of their beef with the US Department of Justice and earned a massive amount of goodwill in the eyes of poker players around the globe by providing the wherewithal to make Full Tilt's burned players whole. Then Stars further stunned the gambling world by doing an end-around Harry Reid and Nevada's attempt to exclude Stars from the regulated US market by offering to buy a brick-and-mortar casino in New Jersey, thereby establishing a beachhead from which Stars can eventually launch themselves nationwide. All in all, not a bad result for a company that started the year off with the resignation of its CEO.
Stars' pending New Jersey purchase ­– along with this year's deal with London's Hippodrome, the recently announced Spanish tie-up with Casino Gran Madrid and its existing relationship with the Grand Waldo in Macau ­– fulfilled one of the predictions I made a year ago right here on CalvinAyre.com. At the time, I said the ones most likely to solve this convergence riddle would be "online companies that control their own technology and are not burdened by massive amounts of debt." 'Nuff said.
Stars' 2012 power plays are also testament to a strategy I have long advocated: namely, resisting the urge to collect a little so-called 'free money' by taking your company public. Stars' decision to remain private gave it the freedom of movement to bank the lion's share of five years' worth of poker revenue and to strengthen its brand awareness in the US market, while the European public companies sat on the sidelines with their thumbs up their backsides. And now Stars appears poised to join the regulated US market at the same time ­– or even ahead of ­– some of these public companies. Honestly, if I were a Bwin.party shareholder, I'd sue top management for negligence.
However, now that Stars has essentially won the war, I can see them adopting a new strategy: splitting their company in two by taking their regulated market-facing operations public and reserving the other of their two marquee brands for unregulated markets. Mark my words: this will be the new model that all forward-looking operators will adopt. Oh, yeah… there is nothing stopping Stars from going multi-channel now also. Bottom line: the future is very, very bright for PokerStars right now.
WILLFUL BLINDNESS?
For years now, the high-profile Europe-based media sites that cover the online gambling biz have been touting the large public companies as the industry's golden boys, while ignoring or minimizing the growing clout of big private poker companies like PokerStars and Asian-based private gambling operators. Investors who bought into this skewed worldview have been suitably pumped and dumped as high-profile IPOs soared to the heavens then crashed to the ground in an Icarus-worthy trajectory. Two years on, these stocks have more or less stabilized at around 50% of their IPO peaks, and there's no plausible scenario on the horizon to suggest these stocks will regain their former glories anytime soon, if ever.
Far be it from me to suggest active collusion between some of these public companies and the media sites that rely on them for the bulk of their ad revenue, but the lines separating editorial from (attempted stock promotion) advertorial have grown dangerously blurry and equally dangerous to stock analysts' reputations should they rely too heavily on them.
Anyway, on to the year that was…
NORTH AMERICA
2011 ended with the US DoJ's surprise reinterpretation of the Wire Act, which gave individual states a green light to get going on intrastate online gambling legislation. That said, I accurately predicted that it was unlikely that any state would be taking online wagers by the end of this year. Nevada already had its legislation in place last Christmas, and issued (at last count) 17 licenses to operators and service providers in 2012, but Nevada was always operating on a timetable based on passage of federal legislation (the failure of which I also predicted last December).
For states that were contemplating an intrastate plan, the failure of the Reid/Kyl billwill provide further impetus to get the lead out. Knowing that the feds were blatantly attempting to usurp states' traditional authority over gambling will convince many fence-sitters that they need to move quickly to change the facts on the ground and thereby render any future federal push deader than a doornail.
Not that there wasn't some progress on the intrastate front this year. Delaware did Nevada one better by legalizing a broader range of online gambling options, while New Jersey managed to get its own soup-to-nuts online gambling legislation onto Gov. Christie's desk before year's end. California, one of the few states that could make an intrastate poker system profitable without the need to share liquidity with other states, stalled its online push mid-year after stakeholders couldn't agree on who would get the most cake, although Sen. Rod Wright has reintroduced his bill in preparation for another go early in 2013.
Both New Jersey and Canada made moves towards legalizing single-game sports betting, but while New Jersey is locked in a court fight with the major sports leagues and (possibly) the federal government, the chief obstacle to Canadian single-game sports betting is the ignorance of its own Senators ­– the political kind, not the Ottawa NHL team –­ most of which appear to have swallowed the leagues' bogus 'integrity' arguments with an eagerness unseen since the days of Linda Lovelace.
Elsewhere on the legal front, most of the figures indicted on Black Friday either settled with the DoJ or turned themselves in and prepared for lengthy court proceedings. The DoJ also made moves against high-profile sports betting outfits ­– including Pinnacle and Bodog –­ that have yet to reach a conclusion. (I am personally involved in the Bodog case so cannot comment more on this one.) In Canada, a potentially epic legal fight is brewing in Saskatchewan after a First Nations tribe opened its own online gambling site without bothering to ask for provincial approval. (My personal opinion is they should not have to.)
ASIA
After a half-decade of phenomenal growth, Macau's gaming revenues slowed in 2012 as the Chinese economy contracted and VIPs cut back on their spending. But the rise of China's mass market helped blunt the impact of the vanishing VIPs, and the broadening demographics of those riding the ferries from the mainland bodes well for Asian gambling's long-term future (both land-based and online). Singapore's two casinos also reflected the Chinese slowdown, but the city-state's distance from the Chinese mainland and the entry levy imposed on local gamblers limited Singapore's ability to benefit from the region's ascendant middle classes.
Elsewhere in the region, James Packer was throwing sevens in Australia, outmaneuvering Echo Entertainment to plant Crown Ltd.'s flag in Sydney. Taiwan approved a casino referendum, although the country remains years away from taking its first bets. South Korea announced an ambitious resort-casino project near Incheon, but doubts remain about its viability. Similar doubts exist about Russia's project in Vladivostok, where the call for license bids went largely unanswered by big-name developers. Vietnam disappointed western companies by refusing to lift its ban on locals entering resort-casinos, while countries like Cambodia and Laos expanded the smaller scale gaming halls in the 'special economic zones' on their borders.
Despite Steve Wynn's best efforts, the Philippines made great strides toward staking its claim on the Asia-Pacific casino market. Melco Crown Entertainment added its name to the list of companies holding a stake in Manila's Entertainment Citydevelopment, and the first of the project's four casinos is set to open in 2013.
Meanwhile, the Philippines maintained its regional dominance as the go-to destination for basing an Asian-facing online gambling operation and represents the last great gold rush the online gambling industry will likely ever experience. While the major Asian online operators don't publish financial data to tip you off as to how big they're getting, the flurry of sponsorship and 'betting partner' deals signed with European football clubs this fall will give you some sense of these companies' growing clout. Anyone who wants a job with a future in the online gambling industry should get their resumé into the hands of Asian outfits like 12bet/IBC, 188bet, Bodog, Dafa, fun88, Mansion and Sun. Bodog is unique among all these companies as the only Western brand to evolve into a major Asian operator, underscored by the purchase this year of Bodog Europe's operations by Bodog Asia, and the subsequent move of most of those operations to Manila.
The crackdown on gambling –­ both land-based and online –­ by the region's more authoritarian regimes continued unabated, especially since the Euro 2012 contest gave football-mad bettors extra incentive to seek out their local bookies. Last year, I predicted the region's governments would embark on a major US-style crackdown on online companies, but outside of the as-yet unexplained move by Beijing against some Macau junket operators, the real headline-grabbing government actions came courtesy of US casino companies, who were either the subject of investigations by US and local authorities (Las Vegas Sands, Wynn Resorts) or were themselves the instigators of investigations of their competitors (Wynn v. Universal's Kazuo Okada). Whoever said America doesn't export anything anymore clearly overlooked the country's rapacious legal system.
EUROPE
If 2012 proved anything, it's that the idea of harmonized online gambling laws across the European (Dis)Union remains as far away as ever. While there were some token efforts by regulators in different countries toward greater info-sharing, the volume of complaints filed by the continent's gambling associations show that old nationalistic attitudes die hard.
While Italy broadened the scope of its online offering, Germany is moving in the opposite direction, as Schleswig-Holstein's new state government looked to roll back its more progressive legislation in favor of the restrictive federal treaty (although this issue just got a lot more complicated). Spain asked operators for several years' worth of back taxes prior to liberalizing its market, while Greece also asked prospective operators to ante up, only to turn around and suggest giving OPAP an online monopoly. Meanwhile, the UK revealed their plan to repatriate the bookmakers who moved their HQs to Gibraltar and other white-listed jurisdictions.
Bwin.party spent the first 11 months of the year telling anyone who would listen that their Belgian-facing operation was perfectly legal, yet one month after co-CEO Norbert Teufelberger was detained for questioning in Brussels, Bwin.party suddenly found religion and entered into the required tie-up with an approved Belgian brick-and-mortar casino. Meanwhile, co-CEO Jim Ryan announced his resignation before Nevada regulators considering Bwin.party's online poker license application could pry into Ryan's past dealings at the helm of Ultimate Bet's parent company.
The notoriously prickly Playtech continued to make headlines for all the wrong reasons: analysts and shareholders questioned the wisdom of more overly generous asset purchases from founder Teddy Sagi, William Hill decided to exercise its option to buy out their problematic partners in the William Hill Online joint venture, and Playtech's move from the AIM to the main London Stock Exchange exposed the company's Asian grey-market operations. Don't hold me to this prediction, but I expect Playtech to use the money from the WHO buyout to either (a) acquire a struggling UK operator or (b) buy Sagi's Facebook page for $500m.
As I predicted last year, live dealer, long popular in Asia, continued to make inroads in Europe, to the point that even staid old companies like Ladbrokes have branded offerings courtesy of Evolution Gaming, Ho Gaming and others. Vivo Interactive even launched a live dealer product for social gamers. It's noted, there are over 100m Chinese ex-pats around the globe that are the natural targets of such offerings, but even Western gamblers are increasingly ditching RNG product for the intimacy of a live dealer game. Expect this phenomenon to keep growing.
POKER
2012 saw more networks follow the lead of Bodog's recreational poker player model by enacting policies to (a) favor recreational players and (b) reduce the negative effects of skins that cater specifically to rakeback-demanding net-withdrawing grinders. The former was led by PokerStars' war against data mining sites, while the latter produced the split of the iPoker network into two tiers: one that was willing to work to bring new players into the fold, and one in which the calculators only had a 'subtract' button.
With Full Tilt dormant for most of the year, companies rushed to fill the Rush Poker void with their own fast-fold poker clones. Now that Stars has assumed ownership of Rush, it will be interesting to see how serious they are about their bid to stuff the fast-fold genie back in the bottle via patent litigation.
Among the poker world's less stellar moments, Purple Lounge's demise left players seeing red, the disclosure of the failed Epic Poker League's finances proved epically embarrassing, IGT took a multi-million dollar hit from folding the Entraction network, Bwin.party finally convinced someone (Amaya Gaming) to take Ongame off their hands, and the Partouche Poker Tour folded its tents after belatedly realizing that stuff you say on the internet doesn't go away just because you switch off your computer.
As I have been saying for a few years now, the old poker model is broken and whoever figures out how to be the most attractive to recreational poker players is going to be rewarded in this space. Whether poker will ever take off in Asia is also an open question.
SOCIAL CASINO GAMES COME OF AGE
In 2012, social gaming companies and real-money gambling firms found themselves drinking each other's milkshakes. After years of loudly proclaiming that any move toward online slots represented a death knell for land-based casinos, many of these same casinos launched their own free-play sites or teamed with their existing gaming machine suppliers to move familiar slot titles from their casino floor to the digital realm. Bwin.party unveiled its social games strategy and even PokerStars has a social poker offshoot in the works. On the flip side, Betable appears to have found a comfortable niche supplying an easy add-on that saves social game companies from enduring lengthy and intrusive licensing suitability probes by gambling regulators.
Zynga finally realized that their sinking stock price couldn't be rescued merely by hinting at the possibility of launching a real-money version of their games, so they announced a deal with Bwin.party that amounted to slapping Zynga's brand on Bwin.party software. And the net effect on both companies' stock was… Nothing. Are people beginning to realize that the vast majority of Zynga poker players interested in moving beyond playing with virtual chips have already made the switch?
Meanwhile, after repeatedly saying they had no interest in offering gambling, social network Facebook announced real-money gambling deals in the UK with GameSys and 888 and renegotiated their deal with Zynga to compel Zynga to simultaneously offer real-money gambling via the social network in addition to Zynga's non-Facebook real-money operations.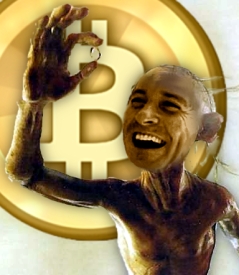 TECHNOLOGY
Some predictions I made last year were basically no-brainers. The increasing dominance of mobile platforms is now so obvious that Zynga cited Facebook's celebrated weakness in this area as one of the prime reasons for rewriting the relationship between the two companies. When it comes to new hardware purchases, more consumers are now opting for tablets and phones than PCs, and companies will need to devote more and more of their resources to ensuring their mobile product is fresh, reliable and secure.
As I also predicted last year, Bitcoin continues to make inroads into the public consciousness and as the potential solution to many of the online gambling world's problems moving money in and out of unregulated markets. Despite a high-profile heist at a prominent Bitcoin wallet this summer, the ensuing fluctuation in the value of a Bitcoin was minimal, helping to alleviate fears about its stability. Concerns over Bitcoin's association with the controversial Silk Road site will likely keep public companies from adopting the technology, lest skittish regulators turn an even more powerful spotlight on their activities, meaning this is another area in which private operators will take the lead and reap the rewards.
Technology companies are also punching above their weight, especially in newly 'liberated' markets where local governments are picking the winners and losers, rather than letting market forces allow consumers to determine which operators provide the best value. Under these restrictions, it doesn't matter who finds the gold, so long as you're backing the guys selling the pans, picks and shovels. And 2012 will go down in history as the year of the rise of online gaming middleware. There will be lots more news around this phenomenon in the year ahead.
A FINAL THOUGHT
Charlie Sheen quit gambling? God help us all…