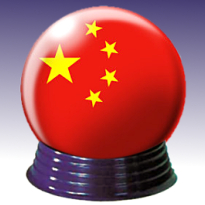 Australian James Packer, the billionaire behind gaming operator Crown Ltd. and a joint venture partner in Melco Crown Entertainment, told the local edition of television program 60 Minutes that the Chinese middle class will be the savior of Australia's tourism industry. Packer went further, saying the ever-growing ranks of China's middle class are "going to change the world … It's like saying how big a deal is the internet." Packer recently doubled his stake in Echo Entertainment, which owns Sydney's Star Casino, as part of a reputed takeover bid (although competitors Genting and Wynn Resorts also covet this asset). Packer reportedly hopes to use Echo's monopoly license on casinos in Sydney to construct a second gaming facility to specifically cater to the Chinese casino tourism market.
On a conference call to discuss his company's most recent quarterly report card, Wynn Resorts CEO Steve Wynn stated his belief that China's middle class was experiencing a spurt of growth similar to what transpired in America following World War II. Wynn described it as "an explosion of pent up demand for the good life." However, Wynn dismissed the popular notion that Chinese people were predisposed to gambling. "I want to say that is not my opinion."
Wynn may choose to believe what he likes, but stats from his gaming tables at Macau suggest otherwise. Numbers crunched by the muckrakers at CasinoLeaks-Macau.com suggest Wynn has the most 'efficient' tables in the Chinese gambling Mecca. Cross-referencing financial statements filed with the Macau Gaming Inspection and Coordination Bureau (DICJ) and "various stock exchanges," the CasinoLeakers figure each one of Wynn's Macau gaming tables generated HK$75m (US $9.6m) in 2011. Coming second in the efficiency stakes was the MGM Grand Paradise at HK$65m per table, followed by Melco Crown (HK$61m), Galaxy Casino (HK$50m), SJM (HK$43m) and Venetian Macau (HK$36m).
Not a bad return on a couple hundred bucks worth of wood and green felt, huh? More than the pool table at your local pub takes in, we imagine. For comparison's sake, just one of Wynn Macau's gaming tables earned more last year than the entire gaming offerings of Atlantic City's Atlantic Club earned in Q1 2012. Ouch.
Comments