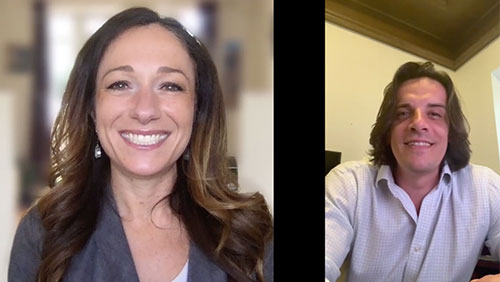 Next up on our "from the comfort of your own home" iGaming industry event calendars comes SiGMA-ICE Asia and SiGMA Deep Tech Summit, a digital treat taking place June 8-10, replacing the in-person Manila event that has been postponed to May 2021. 
The gambling industry has already had the pleasure of attending a variety of digital summits throughout the end of April and May, summits that were pulled together with a ridiculously limited amount of lead time, an impressive feat for our beloved conference organizers.
With the SBC Digital Summit and ICE North America Digital now behind us, Eman Pulis, Group CEO of SiGMA Group, is planning to offer something different come June 8-10.
"The worst thing one can do is offer more of the same", he said.
The most obvious difference we can expect is a focus on the Asian market, including regions such as India, South East Asia and Australia, but there is something else that Pulis is especially excited about- SiGMA's inaugural "Deep Tech Summit".
"We decided to launch a conference made for techies by techies…I have some great minds on board to really carve out the hot topics and the response from CTOs, from coders and developers has been overwhelming", Pulis revealed.
Officially rebranding to "The World's iGaming Festival" in late 2019, SiGMA events had already established themselves as the new "old style" iGaming industry conference organizers, re-creating the vibrant and social feel we used to enjoy so much in the mid to late '00s. 
Unfortunately, the threat of COVID-19 severely limits our social activities and ability to travel for the unforeseeable future, yet Pulis and team have a plan to try to keep the beloved festival spirit in place.
"Certainly its not easy for us to replicate the success of the festival that we had in person online. We would be killing ourselves if we even pretend its going to be business as usual. People love to socialize and love to share a pint of beer after the conference and virtual can't really replace that", he pointed out.
"However, there are a lot of virtual opportunities one can embark on, so we have a number of small events planned for this June, but we're planning long term", he revealed.
SiGMA's flagship Malta show takes place every year in November and with everything up in the air at the moment, what will happen for SiGMA Malta's 2020 edition is a bit of a mystery. Regardless of the outcome, Pulis has already decided to have an "extremely well curated" virtual expo in November, in-person event or not.
"So imagine….you have the tent in the middle of Malta, you have Mdina as a backdrop, we're going to literally copy/paste the entire scenery and have a virtual experience available online", Pulis explained.
"Even if the show happens, lets say COVID lets us go ahead with the show, we're going to have the in-person experience but we're going to compliment it with the virtual experience, giving extra value to all the exhibitors that are taking part in our show", he said.
"So this is something we have in store, lets put it this way", Pulis added.
When asked what role he thinks digital events will play in the future, even without the threat of COVID-19, Pulis's response was, "If you take it with an open mind, I think the sky is the limit". 
He went on to highlight a particular opportunity that has been "brewing" for a while, though has not managed to take off just yet. Perhaps now is the time.
"I see this as an opportunity for VR to find its space at least in the events industry", Pulis said.
"So we're taking the plunge, we're going to go for it, we're going to see what comes out of it, I can't tell you how its going to pan out, but we already have a plan of action on how to do this", he revealed.
"I do not exclude a situation where we end up sending the VR goggles which are branded with one of our corporate sponsors to 5,000 delegates by post, giving them the opportunity to tune in and experience the virtual expo from their own homes. I see potential and there is no harm in giving it a good shot", Pulis added.