SiGMA 2019 has officially kicked off in Malta, a three day iGaming industry event comprised of an expo at the Malta Fairs and Convention Center (MFCC) in addition to number of side events, dinners and official networking parties. We are off to a magnificent start here in Malta, with CalvinAyre.com scooping up "Media Agency of the Year" at the SiGMA awards, with our Founder Calvin Ayre himself in attendance.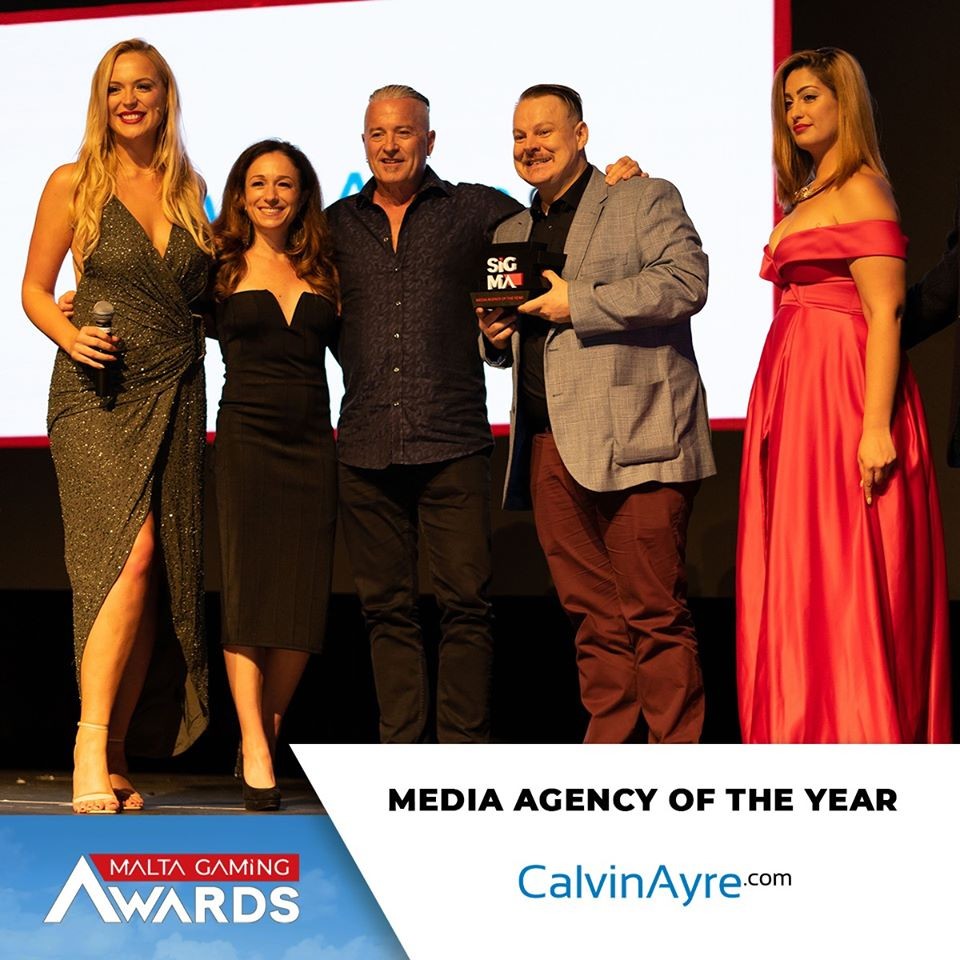 We've got record-breaking numbers for the 6th edition of SiGMA, with 12,500 attendees expected to visit the MFCC for access to 400 exhibitors and sponsors, 200 speakers and endless networking opportunities.
Exhibitor Trustly revealed their revolutionary Play N Play solution several years ago and as of today they have a whopping 100 brands live with the technology. Here at SiGMA, Trustly's Director of Gaming, Sam Barrett, walked us through the benefits of the solution for both operators and players, emphasizing its user-friendly experience.
"Pay N Play is probably one of the first products of its kind, to take players through a much more seamless and quicker registration process whilst actually getting their players to make a deposit", shared Barrett.
"We found that a lot of players who are going through that registration process typically will sometimes drop off, they may register but not actually go through to the cashier page", he said.
"With Pay N Play, we're actually bringing players through and actually getting them to deposit at the time of registration, making it a far more user-friendly experience, but also giving the opportunity to the operator, a far more solid acquisition tool. And that's why Pay N Play has been super successful for the last few years", Barrett added.
Malta is a main hub for the iGaming industry and also home to the Malta Gambling Authority (MGA), one of the industry's most established regulators. As concerns surrounding compliance issues such as anti-money laundering and responsible gambling continue to heat up, regulators must look for efficient ways to enforce rules without stifling innovation.
"Enforcement is important for two reasons", said Carl Brincat, Chief Legal Council at MGA.
"First of all its not only a deterrence to non-compliant operators, but is also a means of being fair to the compliant ones. I heard a number of panelists today saying that compliance is costly and the compliant operators have it rough to compete, so its also about fairness to the compliant operators when you actually enforce the rules", he said.
"And secondly the way you don't stifle innovation is not through enforcement rather, but through the development of proportionate obligations. So we try to make sure that our law is structured in a way to achieve our objectives without being overly prescriptive, so that the industry can still innovate and be the dynamic industry that it is", Brincat added.
The convergence of blockchain and iGaming is becoming more and more obvious as time goes on and SiGMA provides an ideal platform for bridging the gap. Former iGaming payments professional Stephen Quinn has started his own blockchain consultancy "Acquirex.io" and is here at SiGMA to discuss partnerships with iGaming businesses.
"I think within iGaming for me, it's a place I've been in for a long time. So its good to catch up with old faces and seeing many moving towards [blockchain] technology", Quinn said.
"I think still people don't really, truly understand it. And I think that's the key thing", he said.
"I think what people are looking for is education to be able to actually understand what it is, what it does and actually what the benefits might be for them. Does it add value or does it just add another layer of something that perhaps doesn't make any sense. That's the feedback that I get quite a bit from people", Quinn revealed.
In an effort to provide such education to the iGaming industry, Jimmy Nguyen of the Bitcoin Association led today's Blockchain and Bitcoin SV (BSV) track, accompanied by Dr. Craig Wright and other industry leaders. Nguyen emphasized how BSV is the only blockchain that has been designed to work within regulations and to assist operators with compliance, a blockchain that can literally do it all for the iGaming industry.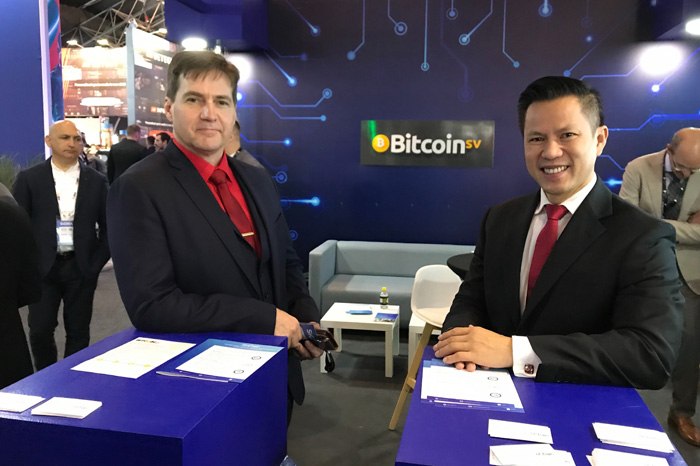 "We're now trying to explain to this ecosystem why BSV with its massive scaling plan enables all the uses they need and creates WINS, as I said in my speech, for iGaming", Nguyen shared with CalvinAyre.com.
"Low and predictable fees, fast transactions, tokens, smart contracts, decentralized apps, big data usage, and a regulation-friendly and compliance-oriented system because of its public, verifiable nature, leading to auditability, transparency, verifiability, things that operators, affiliates, players, want and regulators want", he added.
Delegates who wish to learn more about Bitcoin SV and its applications for the iGaming industry are encouraged to stop by nChain's booth at SiGMA, number S38. CalvinAyre.com will be back at the expo tomorrow to bring you the highlights and exclusive interviews from the second day of the show.