STOCKHOLM, February 2, 2018 — After pioneering the frictionless player registration concept powering Global Gaming's Ninja Casino, Trustly's Pay N Play product proves to be an industry success.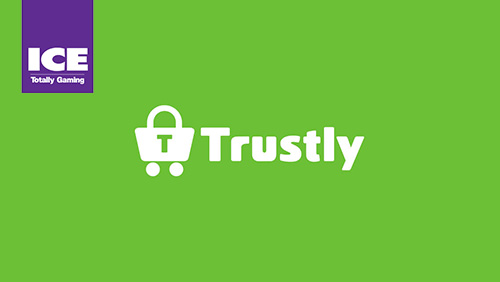 Pay N Play was the first product on the market to streamline the gaming sign-up process while still helping operators to stay compliant. Signing up for an account on a gaming site has traditionally required players to fill out a lengthy registration form and endure a burdensome verification process, typically involving submitting copies of passports and utility bills to the merchant.
With Pay N Play, players can start playing their favorite games right away simply by making a deposit via their online bank. As part of the flow, Trustly passes on player data to the operator, thus simplifying the registration process. At the same time, operators stay KYC-compliant by ensuring they have the necessary player details.
According to Trustly's internal data of early merchants, Pay N Play operators see on average 44% more deposits per user than those that don't offer Pay N Play.
"The potential for increased turnover is huge with Trustly's Pay N Play product," said Samuel Barrett, Trustly's Director of Gaming. "And a simplified process for reactivation of players also mitigates the loss of players, thus decreasing the need for expensive user acquisition campaigns."
Barrett added, "Because Trustly can pass on data onto players when they make a deposit, we can help operators fulfill their initial and ongoing KYC requirements. We've already seen incredible interest from some of the biggest gaming operators in the industry and expect the momentum to continue throughout the year."
Interested in learning more about Trustly's Pay N Play product? Visit Trustly at booth N9-250 at ICE Totally Gaming 2018, or visit trustly.com. You can also try a demo on ​desktop​ or ​mobile​.
For more information, contact:
Stefan Backlund, ​[email protected]​, +46 70 862 84 89
Meredith Popolo, ​[email protected]​, +46 70 961 15 83
About Trustly:
Founded in 2008, Trustly Group AB is a Swedish FinTech company that makes online banking e-payments fast, simple and secure. The company offers cross-border payments to and from consumer bank accounts at over 3,300 banks in 29 European markets and connects businesses and consumers within e-commerce, travel, gaming and financial services. In 2017, the Financial Times ranked Trustly as one of the fastest growing companies in Europe on the FT1000 list.
Trustly has 180 employees and is headquartered in Stockholm, Sweden, with regional offices in Spain, Malta, Germany and the UK. Trustly is a licensed Payment Institution under the supervision of the Swedish Financial Supervisory Authority. Read more at www.trustly.com .