PokerStars have followed up their withdrawal from Israel by pulling out of the online gambling market in Slovenia. The bad news is players only get three days notice. The good news is they plan to return.
Professional grinders who ply their trade in Slovenia have been left without a future today after PokerStars announced plans to shut down operations for PokerStars and Full Tilt in the country starting Monday 4 July. The decision comes days after a similar announcement made by PokerStars to withdraw from their market in Israel.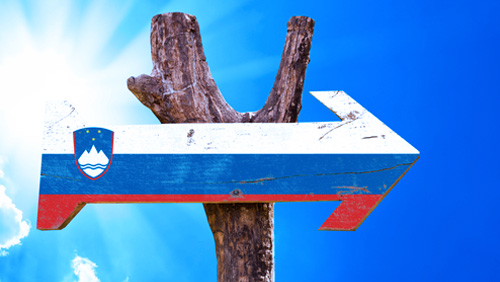 Formerly of Yugoslavia, Slovenia was declared an independent Republic, and recognised as a member of the United Nations in January 1992. Three years later, and the country introduced the Slovenian Gaming Act to regulate their brick & mortar casinos. Like most countries who adopted gambling laws around this time, or well earlier, nobody spoke the common tongue of online gambling legislation, and this allowed offshore online gambling companies to offer Slovenian citizens their products minus a license to do so.
PokerStars, like many other operators, have been operating in this market for some time. In 2012, the government started cracking down on companies who were offering their citizens online gambling routes from outside the country by blocking access. PokerStars was amongst those affected at the time. Online companies dealt with this problem by changing domain names.
Slovenia is amongst a raft of East European countries who are in the process of introducing appropriate legislation to regulate and license online gambling in the country. In 2013, Slovenia's Finance Ministry started work on online gambling laws and informed the European Union (EU), of which Slovenia is a member, of their intention to do so.
In Nov 2013, iGaming Business noted that the Slovenian State Lottery would manage the process, and speculated that up to 30 five year licenses for sports betting, online casino and poker would be made available.
It makes sense for PokerStars to withdraw from Slovenia. The problems they are currently facing in California, where they are desperate to be part of any new gambling empire, is proof positive of what a pain in the ass some people can be if you outstay your welcome. With Slovenia working towards a positive solution for iGaming, you can see why PokerStars would leave, freeing themselves up to return when the new framework is in place.
"We hope to apply for a licence in Slovenia when it is possible." A PokerStars spokesperson told CalvinAyre.
Remaining in 'grey' markets, wherever they may be in the world, also adds more argumentative power for those who want to see PokerStars bid to be a part of iGaming in America go up in flames.
PokerStars have written to all of their Slovenian based players advising them how to proceed. Players will be able to withdraw their balances 'at their convenience'.
Withdrawal from Israel, and now Slovenia, has prompted the online poker community to start worrying about other countries that may be affected by PokerStars sudden change of heart.
officially gg Israel, Slovenia, Czech Republic and unofficially yet confirmed Poland. Bad week for online poker.

— Patrick Leonard (@plenopads) July 1, 2016
A PokerStars spokesperson told CalvinAyre that despite the rumours they had no intention of withdrawing from any other markets 'in the foreseeable future.'