Back in February I covered the online gambling industry in the wake of the late 2011 DOJ opinion that appeared to legalize some forms of Internet betting in the US. Given the dizzying amount of regulatory, competitive, and political pressures facing the industry, I argued that investors should be selective in the industry, and apply a discount to the stocks. A single regulatory decision in Belgium, or a court ruling by the European Court of Justice (CJEU) can cause a double-digit drop in a single stock – or the entire sector. As such, investors need to be careful using traditional fundamental metrics for stocks whose trading is anything but traditional.
Of course, the potential for worldwide iGaming is what has kept investor interest in the sector. While the European market is paradoxically mature and unsettled, eyes are on the coming "gold rush" in the US, and, later, the hugely lucrative but still banned Asian market. Mobile and "social" gambling apps are coming online seemingly every day, raising hopes for the worldwide gambling industry; this week Juniper Research projected a $100 billion target for mobile gambling by 2017.
The first question for investors in the near term is when the potential growth will be seen, and whether it will reach the lofty levels predicted for it. Right now, it seems like patience is warranted. As I argued in my very first piece for CalvinAyre.com, the initial expectations following the DOJ opinion were wildly optimistic; indeed, gambling stocks supposedly affected by the bill soon gave up their short-term gains. Unfortunately for the industry, little progress has been made. Bills in Nevada and New Jersey look set to pass, but nationwide almost no progress has been made over the last three months. Illinois – one of the original complainants that prompted the DOJ reversal – has seen a gambling push; but Governor Pat Quinn has expressed his disapproval of any gambling expansion in the state. Colorado "almost" had a gambling bill on the docket this year – whatever that means – while California's bill has been stymied by opposition from the state's Indian tribes, among others. 28 US states have tribal casinos, who will likely have their hands out during any prospective legalization efforts. While state-level efforts faltered, those hoping for a solution at the federal level were likely disappointed by President Obama's pass-the-buck response to a petition supporting online poker. "The legality of other forms of online gambling [besides sports wagering] is dependent upon the law of states…" read the White House response in part. Granted, Obama may not be re-elected, but legalization advocates then must rest their hopes on Republican Mitt Romney. And Romney, remember, is a Mormon, and hardly the type to push for the expansion of gambling.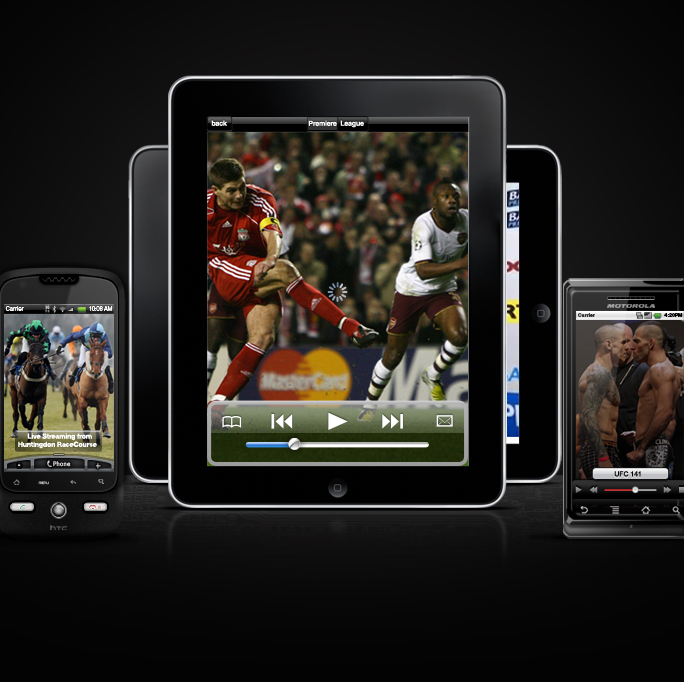 As for mobile gambling, the value and pace of its expansion is similarly in question. Juniper's $100 billion target for 2017 is for gross wagering, not net revenue. A look at Juniper's white paper shows that it expects about half of that target to come from casino games, another solid chunk from sports betting, with P2P betting exchanges and lottery revenues accounting for the rest. Based on standard hold, net revenue – not profit, but revenue – worldwide from mobile gambling should grow to $4-$8 billion by 2017, from $1-2 billion in 2011. That $4-8 billion – five years out, remember – has to account for marketing, programming, payments to smartphone partners, and administrative expenses. And that level of worldwide revenue simply does not support the idea that the industry as a whole will reach the bottom-line profitability many seem to expect.
It's also important to remember that mobile gambling is not necessary a complement to traditional iGaming applications. No doubt much of mobile gambling – particularly in the short term – is revenue simply cannibalized from legacy desktop programs. In France, mobile poker betting nearly quadrupled in the first quarter of 2012; yet overall poker revenue fell year-over-year. The movement from laptops and desktops to tablets and smartphones will no doubt create more mobile revenue for gambling operators; but much of that extra mobile revenue will simply be siphoned from legacy desktop customers.
There are bottom-line ramifications to mobile gambling as well, Mega-cap Internet companies like Facebook (FB) and Pandora (P) have seen their users migrate to mobile devices – and not necessarily to their benefit. (Indeed, mobile migration was one of the key drivers of the bearish sentiment ahead of the company's IPO.) The movement to mobile precipitates additional programming expense, and often higher expenses for payment processing and revenue sharing with "app" store providers like Apple and Google.
Finally, the future of social gambling remains unclear. For better or for worse, Facebook is the dominant social media player, and it seems doubtful that the company will actively promote gambling on its site – or even allow it at all. I remain skeptical that Facebook game developer Zynga will execute on its real-money gambling potential, particularly with news last week that social gaming is already seeing lower participation rates. There is simply, as yet, no evidence that the "real-money" social gambling model will ever create real profits. In fact, the only market where social gambling has been successfully executed is in Japan, whose "gacha" games are now being shut down after regulatory scrutiny.
There is no doubt that the worldwide gambling industry will see some level of growth through the technological advances of mobile gaming and social media. But, having spent the dot-com boom and bust on Wall Street, I am skeptical of some of the rosy predictions. (Juniper's "$100 billion" figure smacks of the curiously round figures often used to gin up coverage, rather than accurately convey a likely future outcome.) But, even granted some level of growth, how much money will the companies earn in profits, as opposed to revenue?
A look at recent developments in the European market, with its fragmented regulatory schemes and high taxation, shows what the future of even a growing worldwide iGaming industry will look like, and it's not pretty. The German province of Scheslwig-Holstein began giving out online gambling licenses this month, despite the fact that the 15 other Lander have signed a treaty denounced as "unworkable" and a violation of EU law. Spanish authorities are requiring the payment of back taxes totaling over 100 million euros, before licenses are granted so that iGaming can pay more taxes to the cash-strapped government. Bulgaria has has halved its gambling tax upon realizing that its previous regime literally kept out every single foreign operator; if investors don't think that liberal, cash-strapped states such as Illinois and New Jersey won't institute similarly repressive tax rates, at least at first, they likely have a surprise coming.
While my skepticism will likely face some disdain from industry insiders (and some of my colleagues), it's important for investors to temper their long-term expectations for iGaming growth. Stocks in the industry should be evaluated based on the current profits, their current markets, and their current execution. Bwin.party Digital Entertainment (BPTY.L) continues to struggle, showing just one percent revenue growth in the most recent quarter. Management offered an analyst meeting to discuss the company's plans for social gaming – but that is exactly the problem with the stock. Investors shouldn't be looking to new markets when the company is executing poorly in its existing markets, particularly given its head start with PartyPoker, still the world's most recognized online poker brand. BPTY has dramatically underperformed its competitors as of late – down over 20% year-to-date – and doesn't seem to have any near-term catalysts to reverse its trend.
Investors should look to the sector's more stable, better-producing stocks that show growth now, rather than promising future profits from as-yet-unrealized segments in still unregulated markets. In February I recommended Betsson AB (BETSB.SS) as a play on the more stable Scandinavian markets. It has risen 20% since then, with 32% growth in first-quarter operating income helping to boost the stock. Even at elevated levels, it looks like a solid long-term play. Paddy Power PLC (PAP.L) saw mobile revenue grow 241% in the most recent quarter, and its creative marketing and explosive growth make it one of the sector's most successful companies over the past few years. Its valuation is a bit high at over 20 times earnings, but its growth across product lines and platforms make it another long-term pick.
Suppliers – which are somewhat protected from margin pressures from taxation and regulatory changes – are worth a look as well. Our own Mike O'Donnell recommended Net Entertainment (NETB.SS) back in February; the stock has moved up slightly but still looks like a solid long-term play. It too posted a strong Q1, showing 33% revenue growth, new customers, and a series of new deals for mobile platforms.
For investors who a) disagree with my thesis or b) want to take a high-risk flyer that iGaming growth will materialize the way optimists predict, there are two stocks worth looking at. First is Probability PLC (PBTY.L), a mobile-focused operator in Europe. The small-cap company is seeing huge growth – though still posting a loss for fiscal 2012, ending in March – and will profit tremendously if it can execute in the mobile space, and if mobile growth continues apace.
The second pick is Chinese sports lottery provider AGTech Holdings (8279.HK). Asia no doubt represents the future of gambling; and AGTech provides one of the few ways for investors to play the growing (though still technically banned) iGaming market there. With the Chinese cracking down on illegal lotteries, AGTech could be poised to benefit. The company saw revenue more than double in the first quarter, though it still posted a substantial loss. AGTech is a high-risk, high-reward play on the still-shrouded Chinese gambling market. Investors should beware, but if AGTech can navigate the notoriously difficult Chinese regulatory process, it could come out on the other side as a dominant player in a massive market.
To sum up, there are still avenues for investors to participate in online gambling growth. But a little skepticism will go a long way. Focus not on the grandiose prediction of worldwide gambling dominance; focus on the execution in the markets that already exist. Companies that can't win in Europe are not going to win in the US or Asia, no matter how big or lucrative those markets turn out being. And companies that aren't creating eye-catching marketing campaigns and thrilling customer experiences on their existing platforms won't lead the industry onto new frontiers. Investors in iGaming need to worry less about what will come, and focus more on what is already happening.
Comments