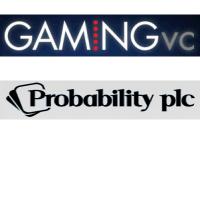 Gaming VC Holdings (GVC) oversaw a fifth successive year of revenue growth in 2011. The firm's revenues across all channels increased 17 percent to €64.3 million as they prepare to delve even further into the B2B market. First year revenue for B2B was €6.1 million with core B2C revenue seeing a 6 percent rise to €58.2 million. They will look to carry this into 2012 for a sixth successive year of growth and chief executive Kenny Alexander explained the current year has started off just as well.
"Trading in 2012 has started encouragingly, despite some unusually high casino winners across both B2C and B2B along with a softness in the B2C sports margin percentage through punter-friendly results.  The Latin American business continues to grow with sports wagers 165% higher than the same period last year," he said.
In terms of whether there will be anymore B2B deals, he told eGR "we're not talking actively to anyone."
Mobile gambling industry firm Probability saw net gaming revenue for the financial year rise by almost half compared with the previous term. The figure reached £7.3 million – a 35 percent rise over FY11 and this was in addition to total deposits rising 58 percent. CEO Charles Cohen explained "a big contributor" to their success "came encrusted in gems, with lashings of fake tan and some buff bodies". The name… "The Only Way is Slots".
Cohen believes the New Year will be "big" for them and the mobile gambling industry as a whole.
"There is a landgrab under way for the mobile gambler – most of whom we believe will be new players who are not currently gambling on the web. Our regulated B2C and white label business is ideally positioned to exploit this opportunity," he added.
Probability also reported its Q4 FY12 figures. They showed 76 percent of their customers are now using smartphones. Even more impressively B2B revenues rose 246 percent compared to the year before.