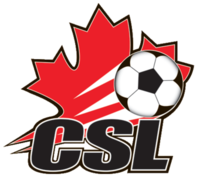 The match-fixing bug that has plagued football in Europe appears to have spread across the Atlantic after a report by CBC News shed details of an alleged match-fixing scandal involving players from the Canadian Soccer League from a few years ago.
According to the report, members of the Toronto Croatia CSL team conspired to manipulate a game it played against Trois-Rivières after receiving €15,000 – that's about CDN$18,000 in bribes from a European-based gambling syndicate. The CSL isn't exactly a top-flight soccer league so something like this could've just fallen through the cracks with minimal notice, but apparently, evidence of this match-fixing episode came to light from police wiretaps from a German court case involving sports-fixing in Europe.
As soon as CBC News obtained these documents, the news agency reached out to a former member of Trois-Rivières who played in that specific match, Reda Aggouram. While he stopped short of outwardly confirming those allegations, Aggouram did recall a particular moment in the match that could lend credence to some shoddy competitive play from the other side. "I remember my goal, it was the free kick for us," he said. "One of our players took the free kick, and then the goalie, he didn't punch it away, he punched it in front of the net, and then I took the rebound."
This particular match-fixing allegation is only the latest episode in what has become a swelling black eye in the sport of football. This year alone, allegations of match-fixing have plagued various soccer leagues all over the world, including Italy, Turkey, Croatia, Germany, Switzerland, Austria, and now, Canada. Even more alarming is that these cases range from low-level leagues like the CSL all the way up to some of the most high profile football competitions in the world, including the Champions League and the 2010 World Cup.
As far as the case in the CSL goes, no charges have been meted down to those allegedly involved in match-fixing. Likewise, no complaints have been filed to either the Ontario Provincial Police and the Royal Canadian Mounted Police.
Be that as it may, this latest episode of alleged match-fixing only goes to show that the problem is far-reaching and could potentially even be growing as we speak. Something really needs to be done to curb this alarming problem because it not only cheats innocent bettors who don't know what goes on behind-the-scenes, but more importantly, it ruins careers and in some cases, it ruins lives.