GamyTech Holdings, a new face in the world of mobile gaming is growing at an exponential rate, after launching in early September GamyTechs has quadrupled its amount of installs each month.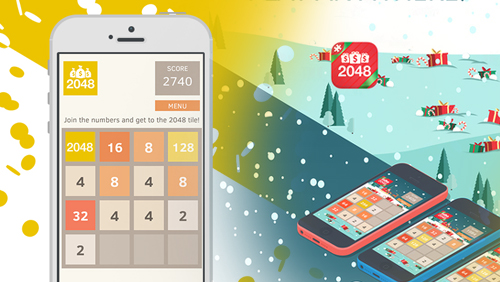 Their biggest success was the game 2048 For Money, taking the iconic game2048 game and adding a money factor for people to play with. The way the system works is two people are paired up against each other with a five minute timer, and when the time's up their score is compared and whoever has the highest score takes the winnings. By doing this GamyTech incorporated a social aspect, financial aspect and kept the entertaining aspect of the game.
Which explains why the game was successful, GamyTech has no intention of taking from these games,only adding. Moreover, they have released their newest and chicest design, "2048 For Money Christmas Edition".
Appealing to all players with a HD design and the smoothest game play mobile apps has to offer. This ethic of quality is what allowed GamyTech to see over 350,000 games played through their 2048 For Money app and more than 95,000 USD won.
After this performance CEO, Jonathan Swerdlow had this to say, "During this month of operation we were thrilled to see that our infrastructure was working very smoothly from servers, to database, to processing thousands of transactions via VISA, MasterCard, PayPal, and Neteller".
For the near future, GamyTech plans to release their newest game "Snake 4 Money" a spin off the original old school game but this time with money. Their innovation will without a doubt revolutionize the world of gaming. In a world of fast pace technology new ideas come and go but a great idea like this one stays.