Just a few months after the One Direction star Harry Styles hit the headlines after being spotted playing roulette in the Crown Perth's VIP Pearl Room, (whippee wow) another X Factor star is in the news after a gambling affiliation of a different kind.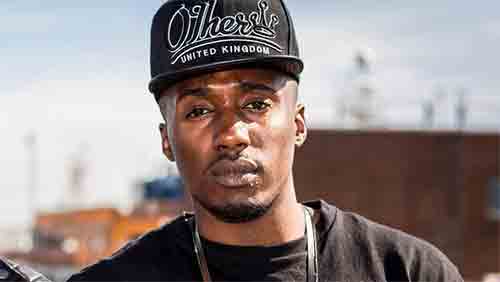 Rough Copy singer Sterling Ramsey has been outed by the Mirror over an incident that saw the superstar leave his position at a William Hill betting shop after being confronted by bosses after £200 went missing from the till.
The X Factor reacted by releasing a statement saying: "Sterling was sacked from his position but he denies he ever made off with any money. He does not want to discuss why he was asked to leave."
The Mirror unveiled that a source connected to the bookmaker said, "There's no doubt some money was missing and when he was confronted he immediately asked to leave. He didn't admit or deny the allegations but immediately said that he would leave, which clearly speaks volumes. He was one of the shortest serving cashiers that's for sure."
It's believed Mr. Ramsey is trying everything in his power to forget his £200 transgression as he ponders how his future will turnout as a member of a multi-million dollar pop act.
Selby A Great Advert For William Hill
Whatever the X Factor can do to promote the brand of William Hill, snooker can do better.
If you ever wondered why the sports books choose to sponsor major sporting events then look no further than the UK Snooker Championships defending champion Mark Selby, who hit a magnificent 147 break to spread the brand all over the UK media outlets last week.
The defending William Hill UK Champion hit a scintillating black into the middle pocket, in the seventh frame of the first session of his semi-final against Rocky Walden to mark the 100th 147 in professional snooker history in York.
Selby picked up £59,000 for potting 36 balls – 15 red, 15 blacks and all of the colors; and no doubt made a few punters happy who also had money on a 147 break at the competition.