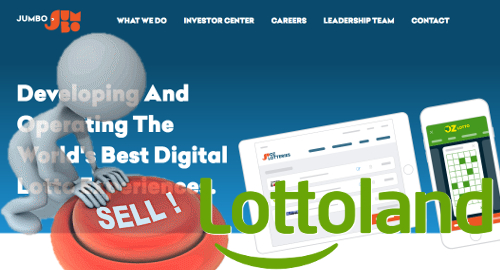 Lottery betting operator Lottoland has sold its stake in Australian online lottery reseller Jumbo Interactive, barely two months after it acquired the shares.
In late April, the Gibraltar-based Lottoland paid around A$7.6m (US $5.8m) for slightly more than 3.1m shares in Jumbo Interactive, a division of Australian lottery and betting operator Tatts Group. The purchase represented just over 7% of shares in Jumbo, the official online lottery reseller for OzLotteries.com.
At the time, Lottoland CEO Nigel Birrell issued a statement saying the acquisition of the Jumbo stake was "another example of Lottoland's long-term commitment to the Australian market." But Jumbo filed papers with the Australian Stock Exchange on Monday indicating that Lottoland had sold its entire stake in Jumbo the previous Friday.
The filing contained a brief fax message from Birrell that included Lottoland's "notice of ceasing to be a substantial shareholder in relation to Jumbo Interactive Limited." The attached Form 605 indicated that Lottoland had sold its entire Jumbo stake at A$2.55 per share, a modest premium over what Lottoland paid two months earlier.
Lottoland has yet to comment publicly on the reasons behind its Jumbo selloff, but Tatts had responded to Lottoland's April purchase by increasing its equity stake in Jumbo. The reseller issued 6.6m shares and another 3.5m share options to Tatts at a discount to Jumbo's share price. Tatts showed its gratitude by renewing its reseller deals with Jumbo for another five-year term.
Lottoland's selloff also came just days after Australian competition watchdogs approved the proposed merger of Tatts with rival betting operator Tabcorp Holdings. The possibility of the merger proceeding had appeared doubtful at the time Lottoland bought its stake in Jumbo.
Lottoland launched its Australian-licensed operations in January 2016 and made an immediate splash thanks to the launch coinciding with the largest US Powerball jackpot on record. The company's B2B division Lottoland Solutions announced a new partnership with William Hill Australia just last week.
Lottoland's disruptive business model has come under fire from incumbent lottery operators, not just in Australia, but also in the UK. The UK Gambling Commission imposed a £150k penalty on Lottoland last week over an advertisement that the UKGC felt misled customers into believing they were participating in a lottery rather than betting on a lottery outcome.