The top-to-bottom remaking of the Philippines' gaming industry shows no signs of letting up as the government takes steps to privatize the state lottery.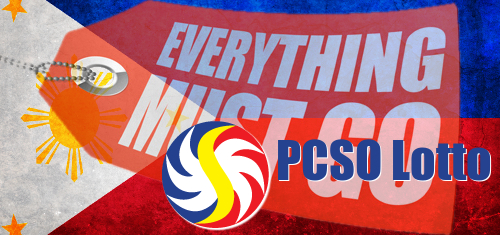 On Thursday, Economic Planning Secretary Ernesto Pernia announced that the government planned to privatize the lottery operations of the state-owned Philippine Charity and Sweepstakes Office (PCSO).
The Standard quoted Pernia saying the government's plan was to "privatize and then regulate." But Pernia also suggested that the government's intent was to allow additional private lottery operators to enter the market. "Those who want to set up, they can also set up."
This isn't the first time politicians have suggested privatizing the PCSO. In 2011, Senator Franklin Drilon attempted to push through a privatization program following allegations of the misuse of government funds but these plans never gained traction.
Just weeks ago, Philippine Amusement and Gaming Corp (PAGCOR) chief Andrea Domingo was publicly discussing plans to merge PAGCOR and the PCSO. Domingo expressed reservations regarding the difficulty of such a merger, but vowed to proceed if directed to do so by the government.
The PCSO privatization follows news of plans to sell PAGCOR's land-based casinos and the wholesale gutting of the e-Games internet café businesses. This week, PAGCOR announced that it would begin offering 'offshore' gambling operator licenses in the hope of replacing some of the tax revenue it will forego via its shift from a gambling operator to a pure regulator.
Some of the eGames firms that have suffered from PAGCOR's crackdown now say they are considering whether to apply for the new offshore licenses. Philweb president Dennis Valdes told the Inquirer that his firm was "studying it at the moment."
Willy Ocier, a director at Leisure and Resorts World Corp (LRWC) and president of Pacific Online Systems Corp (Loto) said the latter firm was "evaluating the structure and the fees" of the POGO license. Ocier suggested LRWC would also be "studying its options carefully."
Comments