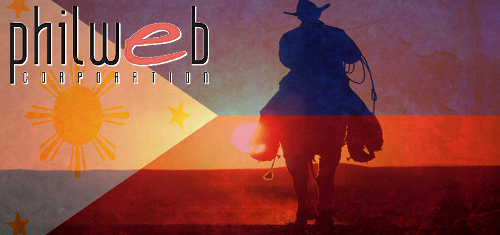 Gaming technology provider PhilWeb is in the process of 'winding up' its Philippine operations after the local regulator confirmed that the company's operating license wouldn't be renewed.
Following Monday's news that the Philippine Amusement and Gaming Corp (PAGCOR) had elected not to renew PhilWeb's license past its Wednesday, August. 10 expiry date, PAGCOR said the company has confirmed that it is "doing their wind-up operations" in the country, with the intention of fully shutting down as of 11:59pm.
PhilWeb had a services contract to supply gambling terminal software to 286 PAGCOR-licensed eGames cafes, which offer a variety of slots, video poker and other digital casino gaming options.
PhilWeb's stock fell another 17% on Tuesday to close at P4.25 (US 9¢), down 82.5% since June 30, the day new Philippine President Rodrigo Duterte was sworn into office and immediately announced that "online gambling must stop."
Confusion remains as to how far Duterte's definition of 'online' extends, but his stated aim was to reduce the impact of potential gambling harms on Philippine citizens, who by law are allowed to access the eGames cafes, unlike the international online gambling sites licensed by the First Cagayan Leisure and Resort Corp under the Cagayan Economic Zone Authority (CEZA).
PhilWeb CEO Dennis Valdes had attempted to stave off the inevitable by stressing that his company merely supplied software to PAGCOR and that the eGames terminals were different from online gambling sites in that that they couldn't be accessed from an individual's home or office.
Valdes' protestations were undercut by Duterte's public targeting of PhilWeb chairman Roberto Ongpin as an 'oligarch' whose wings needed clipping. Both Ongpin and his daughter resigned from PhilWeb in a bid to spare their company, but Duterte was apparently unmoved.
PhilWeb's fate remains murky. Two months ago, the company was looking to raise P6b ($128m) to fund a major expansion of its Philippine operations. The company's Q1 report listed assets of P1.65b, of which half was cash or equivalents, while liabilities totaled P766m.
PhilWeb's Valdes had warned that his company's demise would throw 5k Philippine residents out of work and deprive the state-owned PAGCOR of a major source of income. Philippine business analysts have expressed fears that lingering uncertainty over how far Duterte plans to pursue his anti-gambling campaign could cast a pall over the entire Philippine online gaming industry.