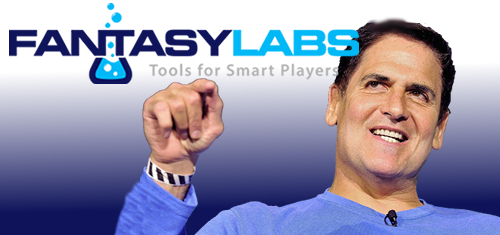 Daily fantasy sports operators finished out the National Football League regular season on a down note as activity fell in Week 17.
According to figures released by DFS data analysts SuperLobby.com, DFS operator DraftKings narrowly eclipsed rival FanDuel in Week 17 entry fees, although FanDuel's effective margin slightly outdid DraftKings.
FanDuel's combined guaranteed prize pools (GPP) and cash game entry fees came to just under $17.3m, down about $100k from the previous week. SuperLobby doesn't track cash games at DraftKings, but the site's GPP fees came to just under $17.5m, down 3% from the previous week.
However, FanDuel boasted an effective margin of 10.8% while DraftKings' margin came in at 10.6%. FanDuel's revenue for the week came in at $1.87m, slightly more than DraftKings' $1.85m. For the NFL season as a whole, FanDuel posted a margin of 9.2% while DraftKings managed a 9% rake.
Third-place DFS site Yahoo finished the NFL season strong with $634k in fees and a margin of 9.1%, significant week-on-week improvements that allowed the site to double its revenue from the previous week.
SuperLobby noted that prize funds were down across the board and were among the smallest of the NFL season. Even discounting the DFS industry's legal and regulatory challenges, SuperLobby suggested this downturn indicated that the peak time for NFL DFS is midseason.
CUBAN PUTS BET ON DFS LONG-TERM FUTURE
Meanwhile, billionaire and Dallas Mavericks owner Mark Cuban (pictured) has expressed his faith in the long-term viability of DFS by purchasing a stake in Massachusetts-based DFS analytics platform Fantasy Labs. Cuban issued a statement saying he was "excited to be involved with a company that is working to advance an industry that is poised for huge growth."
Fantasy Labs launched last year, offering DFS players a swathe of proprietary NFL, Major League Baseball and National Basketball Association data, as well as tools such as its automated Lineup Optimizer and the Trends feature, which analyzes the reasoning behind player salaries on sites like DraftKings and FanDuel. Fantasy Labs recently launched a mobile app for both Android and iOS.
The precise size of Cuban's investment wasn't disclosed, but Fantasy Labs co-founder Jonathan Bales called it a "significant enough amount of money to bring on a bunch of talented people so we can really scale our product development to create new tools and expand to new verticals, as well as ramp up marketing efforts."
This isn't Cuban's first foray into sports data. In October, Cuban and some other high-profile investors took a $45m stake in Sportradar AG, the US branch of the company that provides sports data to international bookmakers, and which has an exclusive data deal with the NFL. Cuban, who recently declared the prospect of legal sports betting in the US as "inevitable," has also previously invested in eSports betting site Unikrn.