As always, picking the year's top stories is entirely a matter of opinion and perspective, so if you don't see your personal favourite anecdote, development or incident listed below, start your own damn news site. Anyway, here's our picks for the top North American gambling stories of 2015…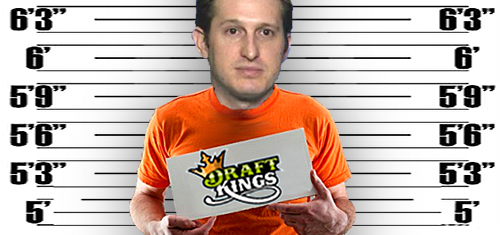 DAILY FANTASY SPORTS
Unquestionably, 2015's top headline-grabber was the Icarus-like rise and fall of daily fantasy sports. After raising hundreds of millions in venture capital, DraftKings and FanDuel decided to spend nearly all of it inking an endless series of headline-grabbing marketing partnerships with pro sports leagues while buying up nearly all commercial time on US television during the month of September.
The almost comically inescapable exposure became a liability when a DraftKings staffer was accused of using insider data to win nearly $350k on FanDuel. Regardless of the validity of these accusations, the ensuing media brouhaha might have been nipped in the bud had the operators not attempted to write it off as much ado about nothing, with DraftKings CEO Jason Robins (pictured) earning the most criticism for his occasionally dismissive tone in media interviews.
Predictably, regulators, legislators and law enforcement agencies at both the state and federal level began to cast a critical eye on DFS. Operators left Nevada after the state said they needed gambling licenses but the most serious challenge came when the New York attorney general said DFS was illegal gambling and took the top two operators to court.
The operators lost that case, although they managed to win a temporary stay of the court order to exit the New York market. But Illinois' attorney general dropped her own negative opinion two days before Christmas and other AGs are expected to follow suit in the new year.
The feds may also drop an indictment on DFS operators in the new year based on violations of the Illegal Gambling Business Act, which would be a whole 'nuther ball of legal wax. To sum it up, DFS went from the hot chick at the bar to investors chewing their arm off rather than wake their dates up the following morning.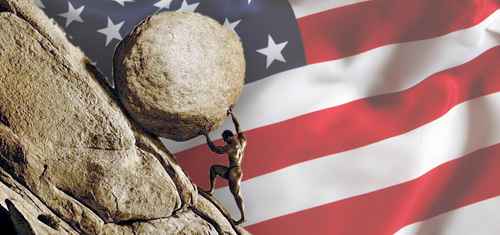 US REGULATORY STAGNATION
It has now been three freaking years since a US state legislature approved an intrastate online gambling bill, a regulatory rigor mortis that few would have predicted in December 2012 when New Jersey joined Nevada and Delaware on the list of forward-looking states.
In 2015, everyone's hopes were pinned on California, and while there were some positive developments – a few tribes dropped their opposition to both PokerStars and the state's racetracks participating in the online poker pool, and a committee approved a detail-free shell bill – the Pechanga-led coalition dug in its heels and, well, that was that.
Such is the power of the Pechanga opposition that the online poker media erupted in optimism when chairman Mark Macarro suggested the tribe would be willing to cut the tracks in for a slice of online poker revenue if they agreed to stay on the sidelines, But the tracks will settle for nothing less than full operator status, and, well, that was that.
Pennsylvania came closest to actually passing a bill in 2015, with a favorable committee vote on Rep. John Payne's HB 649. Payne may actually succeed in pushing his bill over the top in 2016 but even if he accomplished this feat early in the year, crafting the regulations and testing the technology means the approved sites won't open until 2017.
If online gambling proponents were frustrated in 2015, opponents weren't having any more success, at least on the federal level. Federal rent-a-pols held two congressional hearings on Sheldon Adelson's anti-online Restoration of America's Wire Act (RAWA) and both meetings were sufficiently inept that the bill's supporters were chiefly responsible for the bill's failure to gain traction.
POKERSTARS GETS NEW JERSEY LICENSE
On Sept. 30, New Jersey's Division of Gaming Enforcement (DGE) officially granted PokerStars an online gambling license. Stars' owner Amaya Gaming has said Stars' New Jersey site will launch sometime early in 2016, which will make it roughly five years since the site was forced to exit the US market in the wake of the April 15, 2011 Black Friday federal indictments.
Stars' previous efforts at snaring a New Jersey nod had been hindered by the unresolved personal indictment against Stars' then-owner Isai Scheinberg. That taint was deemed expunged after Amaya purchased the parent company of both Stars and Full Tilt in 2014 and reapplied for a New Jersey license. However, the DGE did force Amaya to shed ties with four execs from the Scheinberg era who were deemed to have legal dirt under their fingernails.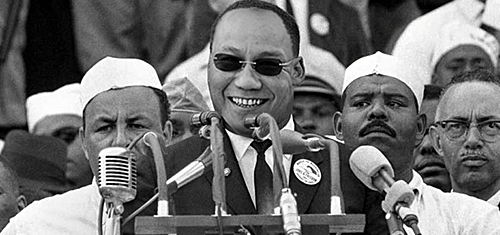 PAUL PHUA: FREE AT LAST
Wei Seng 'Paul' Phua beat the rap in 2015, successfully defending himself on charges of running an illegal online sports betting operation out of a trio of private villas at Caesars Palace in Las Vegas.
While Phua made headlines after FBI agents raided the villas in July 2014, Phua's saga actually began in Macau the previous month. According to text messages the FBI obtained from a phone belonging to Phua's son Darren, Paul was one of the ringleaders of a major online sports betting bust Macau officials took down in June.
After extricating himself from Macau police custody under still murky circumstances, Phua and his crew flew to Vegas, where they set up a new operation to capitalize on FIFA World Cup wagering. Their dealings were noticed by Caesars' staff, who alerted in-house security, who in turn alerted the feds.
But in their rush to add a high-profile scalp to their lodge pole, the FBI took a few shortcuts around the US Constitution's restrictions on unlawful search and seizure. Specifically, by cutting off the internet feed to the villas, then sending in undercover agents disguised as tech support and equipped with hidden body cameras to obtain the necessary evidence to procure a search warrant.
Charges were laid against a total of eight defendants, of which six – including Darren Phua – eventually reached plea deals with prosecutors that allowed them to return to their native lands in exchange for paying significant fines. Charges were dropped against a seventh defendant.
But Paul Phua stuck to his guns, in part because it was his $48m Gulfstream jet parked at the Vegas airport that the feds were hoping to seize via a conviction or plea deal. Convinced the FBI had illegally garnered their evidence, Phua's attorneys managed to convince a series of judges to exclude the videotaped evidence, leaving government prosecutors with little more than moral outrage to pursue their case.
On June 1, prosecutors conceded the inevitable and a federal judge dismissed the charges. After spending 10 months under house arrest at the home of a Vegas acquaintance, Phua flew home on his Gulfstream that same day.
So kudos to Phua – a renowned nosebleed-stakes poker player – for calling the feds bluff, despite facing significant prison time if he lost. Kudos also to the US judicial system, for reminding law enforcement officials that there are limits to their powers.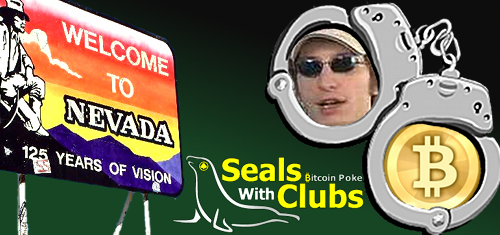 SEALS WITH CRIMINAL RECORDS
Online poker site SealswithClubs made history in 2015 as the first Bitcoin-only online gambling operator to be prosecuted by US law enforcement agencies. The site abruptly went dark in February after operators claimed "several events" had left the site in "a perpetual state of jeopardy." Bryan Micon, the site's public face, immediately launched a new Antigua-based Bitcoin poker site, SwCPoker.eu.
A couple days later, Micon revealed that he'd been forced to relocate to Antigua because Nevada authorities had raided his home a few weeks prior to SealswithClubs' shutdown. The authorities were acting on a warrant issued by the Nevada Gaming Commission, which took exception to Micon's site dealing cards to Nevada residents without a state license.
The legal team that Micon hired included some of the attorneys who helped spring Paul Phua, but the case against Micon didn't require any FBI subterfuge and the attorneys had no fourth amendment aces up their sleeves.
Realizing he held a poor hand, Micon eventually agreed to return to Nevada to face the music after working out a deal with prosecutors. In exchange for a probationary sentence, Micon paid a $25k fine and forfeited the computer gear seized during the raid on his home.
In hindsight, this episode was inevitable. SealswithClubs made no secret of accepting US customers, while Micon made no secret of his Nevada residency, proving once and for all that any online gambling operator who chooses to serve the US market without local legal blessing has no business maintaining a US mailing address.
NEW JERSEY SPORTS BETTING
New Jersey's three-year fight to overturn the PASPA sports betting prohibition looked to have suffered yet another terminal setback in August, when the Third Circuit Court of Appeals refused to overturn a lower court's ruling rejecting the state's latest attempt to bring legal wagering to Atlantic City casinos and state racetracks.
Two months later, the state won its first victory at the Third Circuit level when a three-judge panel voted to rehear the state's appeal. Ironically, Judge Julio Fuentes, who had sided with the majority in rejecting the state's 2013 appeal, was on the opposite side in the August ruling. Fuentes believed the Court had rejected the state's 2015 appeal for precisely the opposite reason it rejected the 2013 appeal, which Fuentes said had left the state with "no choice at all."
A majority of the Third Circuit Court agreed that Fuentes' logic was logical enough to warrant a rehearing before the full Court. The hearing is scheduled for February 2016, which will be four years and one month since Gov. Chris Christie signed the state's original sports betting legislation. Whatever the result, the state deserves serous props for refusing to let the issue die and fighting on behalf of all states not named Nevada.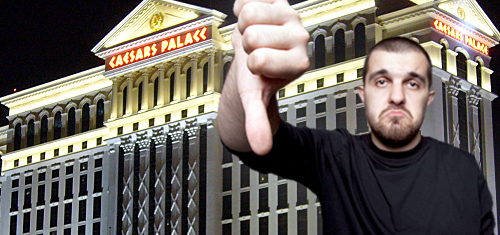 CAESARS ENTERTAINMENT BANKRUPTCY
In January, casino operator Caesars Entertainment sought Chapter 11 bankruptcy protection for its main unit, Caesars Entertainment Operating Co (CEOC). The move was telegraphed long in advance, following a series of strategic moves to load up CEOC with debt while transferring CEOC's more profitable assets to other Caesars divisions.
Caesars had hoped the filing would allow for a quick restructuring plan for CEOC, but junior creditors rejected the plan's offer of pennies on the dollar while senior creditors were to receive much sweeter deals. As the year progressed, junior creditors went on to win a series of court rulings that beat back Caesars' efforts to shut them out of the bankruptcy process.
Caesars thought it had a trump card to play via their old friend Sen. Harry Reid (D-NV), who has benefited enormously from Caesars campaign contributions over the years. In the dying days of 2015, Reid attempted to amend a Depression-era federal statute that would have allowed Caesars to conduct its restructuring without interference from the junior creditors. But Reid was forced to withdraw his amendment after other legislators expressed opposition.
Caesars has stated that if junior creditors' lawsuits prove successful, the parent company will be dragged into the bankruptcy maelstrom. This wouldn't prove a fatal blow to Caesars frontline operations, but it would prove a headache for Caesars' hedge fund owners who've been trying to foist the cost of their poor decision making onto other investors.
BAHA MAR
Baha Mar, the Caribbean's largest brick-and-mortar casino project, hit a brick wall in 2015 and its fate remains far from assured. Developer Sarkis Izmirlian had a dream of building a $3.5b tourist palace in the Bahamas but his dream collapsed after he fell out with his Chinese financial backers and his Chinese state-owned primary contractor.
The tragicomedy began late in 2014, when Izmirlian announced that Baha Mar's grand opening in December would be delayed until March. That deadline was delayed until May, which came and went with no new date provided. Instead, the public blame game between Izmirlian and his Chinese partners ratcheted up dramatically and onlookers wondered where this was headed.
To bankruptcy court, as it turns out, as Izmirlian filed for Chapter 11 in June and filed a lawsuit against his contractor. Izmirlian then filed a restructuring plan that was notable more for its eagerness to screw the contractor than in breathing new life into the project.
In the end, the US courts decided to wash their hands of the mess and the Bahamian courts allowed the Chinese bank to foreclose on the property. Despite having birthed this project, Izmirlian was out the door and the search was on to find someone with both the means and the will to push this white elephant over the hump.
LOCK POKER
2015 saw the long-delayed but inevitable demise of online gambling site Lock Poker. After years of slow-paying/no-paying customers, Lock CEO Jennifer Larson finally decided the charade had run its course and the Lock sites went dark in April.
Lock rose to prominence following the Black Friday indictments, which chased the top-three US-facing online poker sties from the US market. Sites like Lock didn't have to do much to take advantage of this void except market their asses off as an alternative for US players set adrift by the big three's exit.
Sadly, players soon discovered that Lock Poker was like Hotel California, in that their money could check in, but it could never leave. Despite having never been indicted by US authorities, the site's unwillingness to honor withdrawal requests made it a popular reference for US politicians on both sides of the online gambling legislative debate.
By the time Lock admitted the jig was up, the site had gone one full year without paying a dime to its customers. The same couldn't be said for Larson, who is reportedly still living high on the hog at pricey properties she purchased in Italy with Lock player funds.
As early as 2010, this site warned players that Lock was "chronically underfinanced" and thus players who deposited on the site were taking a gamble on more than just their hole cards. We take no joy in having been right on this score, as the scope of Lock's fraud left the entire online poker industry looking shady.
Comments