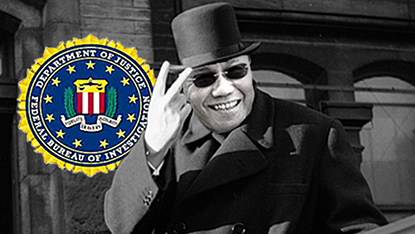 A US federal judge has dismissed the government's case against accused illegal online sports betting operator Wei Seng 'Paul' Phua.
On Monday, US District Judge Andrew Gordon dismissed the Department of Justice's case against Phua, who stood accused of operating an illegal online sports betting operation out of three luxury villas at Caesars Palace in Las Vegas during last year's FIFA World Cup. Gordon's ruling came after prosecutors informed him they no longer had enough evidence to support their case.
Last week, Gordon barred prosecutors from using the overwhelming bulk of the evidence against Phua on the grounds that the FBI had violated Phua's constitutional protections against illegal search and seizure. To obtain the evidence needed for their search warrant, the FBI convinced Caesars to shut off the villas' internet connection, then sent in agents disguised as tech support equipped with hidden body cameras, despite warnings that the charade was legally suspect.
Gordon's ruling lifts Phua's house arrest, under which he has spent the last 10 months at the home of a friend in Vegas. Phua will also get his $2m bail returned, along with the $48m Gulfstream jet he put up as collateral. Phua is now free to return to his native Malaysia, where his mother is suffering from advanced pancreatic cancer.
Phua's attorney David Chesnoff said Phua wouldn't waste time leaving the United States, joining his son Darren, who returned home in March after striking a plea deal with prosecutors. In total, six of the original eight defendants reached plea deals while charges against a seventh defendant were dropped.
But Phua Sr. stood his ground, in the words of Chesnoff, "for himself, his friends and family and all of us. Ultimately, he has been vindicated by our constitutional system and the honesty and strength of our federal judiciary. He is free."
Comments