It was one year ago today when the US DOJ in the Southern District of New York unsealed indictments against the three largest US facing poker sites – PokerStars, Full Tilt Poker and Absolute/UB.  There's no need to recap the events as we were all there and in some ways affected by the events of Black Friday.
The landscape has changed and it will continue to change for the American poker player in the coming years. Groups like the Poker Player's Alliance, iMEGA and other pro-gambling lobby groups will continue to push for regulation but with so many current stakeholders with a finger in the pie and potential stakeholders looking to put a finger in the online poker pie, the only thing clear right now is the online poker landscape won't be cleared up anytime soon.
I had the CalvinAyre.com team look at a few different angles on Black Friday. We're looking at how the people and the companies in the gambling industry are dealing with the events of April 15, 2011.
When the indictments happened, they were the three biggest US facing poker sites on the internet but in the past year, the fates of PokerStars, Full Tilt Poker and AB/UB have gone in three dramatically different ways.  Jamie Hinks explores their fates.
Black Friday's effect on the American Poker Pro, one year later 
Rebecca Liggero spoke with poker pros Antonio Esfandiari, McLean Karr and Joe Reitman about how their lives have changed since Black Friday.

My Poker Life Since Black Friday 
Jason Kirk gets a little personal as he gives us his own experience as a recreational poker player and his lack of online poker options since Black Friday.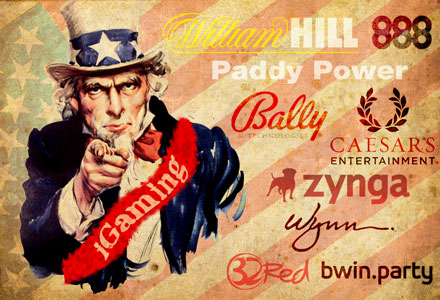 Since Black Friday the push for online poker regulation in the United States has been amped up and with that, there are plenty of companies looking to re-enter the US Gambling market. Mike O'Donnell has a look at the various deals and partnerships emerging between the Europe gambling companies and the US Land based casinos.

Comments