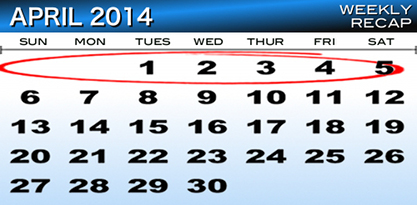 THE AMERICAS
State-level groups pushed back against Sheldon Adelson's plans to outlaw online gambling while Adelson's anti-online gambling coalition released a new factually-challenged video; Florida launched a fresh crackdown on internet 'sweepstakes' cafes; Amaya Gaming doubled revenues but quadrupled losses in 2013; politicians took steps to cancel the Minnesota Lottery's online scratchoff tickets; New York got its very own online poker legislation; researchers found Apple's iOS basically owned the social casino market; PokerStars pushed back against California tribes' 'bad actor' accusations while Ray Lesniak said he'd welcome Stars in New Jersey; Caesars Entertainment's asset shell game came under fire from creditors; British Columbia's provincial gambling monopoly cut staff as revenue plateaued; New Jersey's sports betting Supreme Court appeal faced more delays but a batch of illegal bookies didn't have to wait to get sentenced; Jason Kirk offered three extremely offbeat choices for new poker championships and Rebecca Liggero looked back at the halcyon days of the once mighty Costa Rica-based online gambling industry.
EUROPE
Bwin.party's top execs cashed in their controversial bonuses while its CEO begged activist shareholder Jason Ader to declare his intentions; OPAP's 2013 profits fell 72% thanks to a new tax; a study found UK's homeless had higher problem gambling rates but the UK has gambling in its bones and another study questioned the legitimacy of all gambling studies; Ladbrokes took steps to protect its bet shop employees from harm while a UK gambler got his nads stuck in a slot machine; Russia mulled turning the Crimea into a gaming zone; the Daily Mirror launched a betting affiliate site; PKR parted ways with Sofia Lovgren while Kristy Arnett bid adieu to PokerNews; Rafi Farber warned investors to steer clear of King Digital Entertainment shares and Neo Mammalian Studios' Danny Ashton talked up the importance of infographics for online gambling affiliates.
ASIA
Macau casinos had their third best revenue month in March and SJM Holdings regained its spot as the market's top operator; Las Vegas Sands asked for more information from its junket partners; Macau casino croupiers said they hate their jobs; Australian researchers released the most comprehensive study to date on the nation's online gambling habits; China's sports lottery operators expect great things from this year's FIFA World Cup; PAGCOR's chairman once again warned Kazuo Okada to resolve his legal issues but Tiger Resorts insists its Entertainment City project will open on schedule; the Asia Pacific Poker Tour and Macau Poker Cup released their latest schedules; Kirby Garlitos revealed the Macau hot spots to visit when you're not gambling and Footballbet.com's Daivd Leppo discussed why it's so difficult for western operators to crack the Asian and Latin American markets.