Jaime Staples is an easy guy to like. The partypoker ambassador has long been a highly entertaining poker player to watch, both in live events and online, where his Twitch channel has taken the poker world by storm. Staples has a massive 129,534 at the time of going to press and his edge in the industry of poker broadcasting is huge.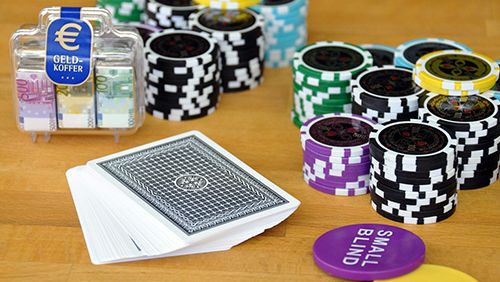 This week, Staples spoke to the latest player to feature on his popular Weekly Poker Showdown, Mike Sexton. Sexton is a guy who, in Staples' own words, "…was a guy that I watched and listened to all the time when I first started playing the game."
That is very clear from the interview, but also from Staples' content in general, because the young poker player is a chip right off the old block of Sexton, the partypoker Chairman and Poker Hall of Famer.
In the latest video on the partypokerLIVE YouTube channel, Sexton takes time out to speak to Staples about his Montreal World Poker Tour Main Event victory in 2016 and how special it was to win around his friends and former colleagues as they cheered him on.
In 20 years' time, one can imagine Staples regaling people in the way Mike Sexton does. You sit in a room with Sexton and you just want to hear him tell the next story, whether it's about Stu Ungar's phenomenal ability at card-counting or gin rummy, the olden days of the WSOP or why the Playground Poker Room is his favourite place to play.
Staples, however, is an experienced interviewer as well as poker broadcaster, and gets a lot out of Sexton on how the game has changed, from strategy to aggression in the game and what is needed to make money in a landscape that has changed so much over recent years with the introduction of 'GTO Poker'.
What is refreshing about Jaime Staples is his ability to get nuggets of gold from all of his guests while never sounded scripted. Each interview feels more like a conversation between friends. Staples has an easy-going, friendly nature, just like his hero.
Sexton, of course, may be a nice guy, but he didn't cash for over $6 million in live tournaments purely by flashing his trademark smile, an expression that would be in the Top 3 poker expressions of all-time. Surely only Phil Hellmuth's glare and Daniel Negreanu falling backwards onto the Rio floor top it.
Sexton has always been ruthless, just with himself rather than others. He was in the U.S. Army and has always employed the strictest of discipline on his life and poker game. Having been successful himself, Sexton believes that charity should be incorporated into the game of poker, and that should extend to sponsorship.
If you haven't seen an episode of Jaime Staples' Weekly Poker Showdown, then now is the time to start. It's a great episode and features two men who are, in different ways, right at the top of their game. Staples will be a staple on the poker scene for years to come, and Mike Sexton couldn't be a better role model for the partypoker pro to aspire to emulate.
Watch the Jaime Staples interview with Mike Sexton right here – it might be a look at the future of the game of poker as well as a window into the past via Sexton's superb stories.