Member of European Parliament, and part-time kick ass poker player, Tony G, is on the board of advisors for a new bank specialising in cryptocurrency.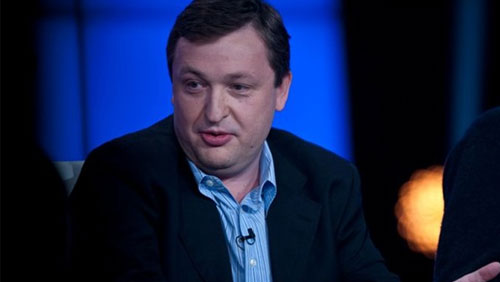 I need a new bank.
I've been a member of Barclays Bank since I was 14-years-old. My son lost his debit card, and I wanted them to issue a new one but they wouldn't. I had to go to the bank to make it so.
I told the customer service representative that if she didn't send me a new card, I would leave, and break the Davy/Barclays Bank lineage forever. I thought that was a powerful move. I couldn't see her eyes, but I bet she didn't blink.
As I said, I need a new bank.
Perhaps, Bankera is the new bank of my dreams?
The bank named after a mushroom is an idea spawned from the brightest minds within the digital currency exchange, e-wallet, debit card, and payment processing giant SpectroCoin.
It's a new bank, for a new generation of bankers, and I'm writing about it because one of the company's advisors is the one and only Tony G. G has always been a big supporter of cryptocurrency. During his massive presence in the gambling industry, he made TonyBet cryptocurrency compliant for both withdrawals and deposits, and he also champions the disruptive currency during his role as a Member of the European Parliament (MEP).
In a echoed speech at the 2016 IMCO Committee at the European Parliament, Tony G urged fellow politicians to purchase cryptocurrencies, because how else could they build laws around something they don't understand.
Tony G is leading by example.
Bankera will be one of the first cryptocurrency banks, giving them a head start on the competition. You will be able to make payments and deposits, take out loans, and take investment advice with the full support of cryptocurrencies.
To kick things off, Bankera is holding an Initial Coin Offering (ICO). The cryptocurrency will be known as "Bankers" (BNK), which interestingly rhymes with a word I used to describe the management that run Barclays Bank.