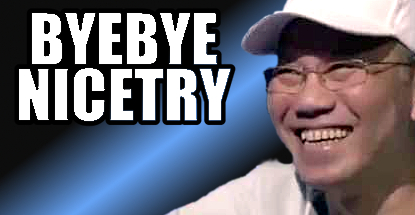 A Nevada federal court has dismissed the bulk of the remaining evidence against accused illegal online betting operator Wei Seng 'Paul' Phua.
On Tuesday, US District Judge Andrew Gordon effectively pulled the legs out from under prosecutors by barring them from using evidence obtained by FBI agents under highly suspect circumstances. Gordon's ruling followed a two-hour hearing in which prosecutors attempted to preserve their already shaky case against Phua, a Malaysian businessman known for his high-stakes poker play.
Phua was one of eight individuals arrested last July for allegedly operating an illegal online sportsbook out of three luxury villas at Caesars Palace in Las Vegas. But the justification supporting the government's search warrants was called into question after the FBI's tactics were revealed.
Believing something illicit was going on behind closed doors, the FBI convinced Caesars to shut off the internet connections to the villas. When Phua & Co. called for tech support, the FBI sent in agents equipped with hidden body cameras. The FBI used this video evidence to obtain their warrants, despite senior justice officials warning that the chicanery raised serious Fourth Amendment issues.
In February, a judge ruled the FBI's tactics to be illegal and thus all evidence obtained from Phua's villa was inadmissible. This ruling was upheld by Gordon in April but prosecutors filed a fresh conspiracy charge against Phua earlier this month, claiming that evidence obtained from the other two villas – where the actual bookmaking was allegedly taking place – was "more than sufficient" to secure a conviction.
On Tuesday, prosecutors attempted to claim that they would have pursued the search warrants regardless of whether they'd undertaken their elaborate ruse. Gordon rejected this argument, saying prosecutors had failed to provide any evidence to support this assertion.
Phua's trial is still scheduled to begin on Monday, June 1 and prosecutors have been given until Friday to confirm whether they intend to proceed. But Phua's lawyers were already celebrating on Tuesday, saying Gordon had deprived prosecutors of any evidence of criminality by their client, while sending a clear message that "illegal searches will not be tolerated in the district of Nevada."
The victory comes too late for the six of Phua's seven co-defendants – including his son Darren – who reached plea bargains with the feds, while charges were dropped against the seventh defendant.