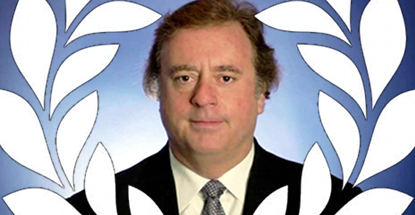 Casino operator Caesars Entertainment's Q1 revenue rose more than one-fifth thanks to its online operations and contributions from new venues like Horseshoe Baltimore.
Caesars' figures are increasingly indecipherable, given the deconsolidation of its main unit Caesars Entertainment Operating Co. (CEOC) following its January 15 Chapter 11 bankruptcy filing. As a result, CEOC's earnings after that date aren't included in the Q1 results, making this a year-on-year comparison of apples to apple cores.
Instead, Caesars chose to focus on its "continuing" Caesars Entertainment Corporation (CEC) operations, including the Caesars Interactive Entertainment (CIE) social/mobile/real-money online gaming operations, Caesars Growth Partners' (CGP) casinos and the Caesars Entertainment Resort Properties (CERP) division. To which we say, LOL, WTF and GTFO.
For what it's worth, total continuing CEC revenue in the three months ending March 31 came to just under $1.1b, up 21% from Q1 2014. CGP casinos rose 33.5% to $390m, CERP revenue was up 7.5% to $529m and CIE was up 42.2% to $177m.
ONLINE OPERATIONS IMPRESS
In his last analyst call before he switches to the chairman role, CEO Gary Loveman (pictured) used words like "exceptional" and "spectacular" to describe CIE's performance. Adjusted earnings were up 101.3% to $62.6m, operating income rose a devilsh 666% to $40.6m and net income from continuing operations rose 992% to $27.3m.
CIE's gains were attributed to "strong organic growth" in social and mobile games thanks to a full quarter's contribution from Pacific Interactive, which was acquired in February 2014. Social/mobile revenue rose 44% to $167.6m while real-money online gambling in New Jersey and Nevada rose 6% to $9m.
CIE's social/mobile operations reported 4.3% of its average monthly unique users purchasing virtual goods in Q1, up 133.8 basis points year-on-year, while average revenue per user rose 29% to 31¢. Average daily active users rose 6% to 6,061 and average monthly unique payers rose nearly 50% to 762.
BANKRUPTCY LATEST
Legal reasons prevented Loveman from offering any comment on the ongoing debacle that is CEOC's bankruptcy proceedings. Last week, the Illinois bankruptcy judge handling the case gave Caesars another month to attempt to come to terms with Richard Davis, the court-appointed investigator probing Caesars' controversial pre-bankruptcy asset transfers. Caesars had asked for a six-month extension to work out the scope of Davis' probe but Judge Benjamin Goldgar opted to keep Caesars on a tighter leash.
Meanwhile, at least one of the two hedge funds that control Caesars is doing damage control to repair its tarnished Wall Street image. Bloomberg recently reported that Apollo Global Management had been visiting bond market investors, attempting to convince them that just because Apollo is seriously screwing over Caesars' second-tier bondholders, it doesn't mean it intends to screw minority investors in Apollo's future deals. Apollo's fear is that bond holders will demand higher return rates than those offered by rival hedge funds in exchange for funding Apollo's buyout deals.
Comments