UK bookies Ladbrokes have confirmed plans to withdraw online gambling services from a number of grey market jurisdictions. Ladbrokes has added Hungary, Norway and Switzerland to its burgeoning list of no-go zones. The move comes hot on the heels of Ladbrokes bidding farewell to Canada and further exits are likely in the works now that the UK's new online gambling regime has survived Gibraltar's High Court challenge.
One aspect of the UK's new regime is a requirement for operators to legally justify their continued presence in any grey market from which they derive 3% or more of overall revenue. Let's see… Hungary blacklisted Ladbrokes in July, Norway's gaming regulator spends a lot of time yelling "illegal" at any online operator not named Norsk Tipping and Switzerland has vowed to crush any online operator not connected with the country's brick-and-mortar casinos. Small wonder that Ladbrokes' compliance officers didn't like their chances.
Ladbrokes are far from alone in rejigging their geographic presence. The new online gambling assets of Toronto-listed Amaya Gaming have been breaking up with countries like Taylor Swift looking for new lyrics. Lads' UK-listed counterparts at Betfair, Bwin.party and William Hill have all made similar mass exits in recent years. The rationale behind these exits is rarely explained beyond the dreaded 'regular review' process or slogans like 'volume to value' and 'sustainable markets.'
Even Ladbrokes' new software partner Playtech got into the act, although with a bit more finesse. In September, Playtech's B2C site TitanBet.com transferred its UK customers to the brand new Antigua-licensed TitanBet.co.uk in order to qualify for a UK Gambling Commission continuation license and to segregate its .com business from the UK. Playtech does significant business in Asian grey/black markets – 34% of its H1 revenue – and appears to have no intention of shedding that revenue anytime soon.
BET365 REJIGS CHINA AFFIILIATES
Privately held betting giant Bet365 also made some jurisdictional moves this month, albeit it was more like applying a bit of brake rather than slamming the car into reverse. Bet365 has put a temporary moratorium on accepting new customers from Romania and has reportedly told its Chinese affiliates to pump down the volume.
A member of the Bet365 Affiliate Program reported receiving a Chinese-language email informing affiliates that they would no longer be able to "refer new Chinese customers to Bet365 through tracking links." The notice said affiliates would continue to earn commission on existing customers but any new Chinese customers generated via these links won't be considered the affiliate's customers. The policy took effect Oct. 3; the same day The Guardian published an article claiming China's authorities had previously dealt harshly with locals allegedly working as Bet365 affiliates.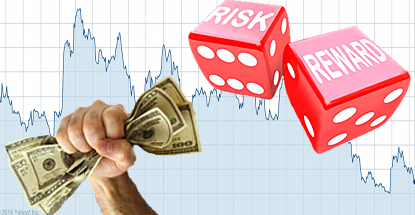 PAST IS PROLOGUE
It has long been this site's view that publicly traded companies have far less appetite for risk than their private rivals. It's hard to imagine PokerStars' recent moves would have been made if it were still a private company with no shareholders to pacify every three months.
It's true that not all of the recent market exits were publicly traded companies. Some very large and very private Asian-based online gambling firms have withdrawn their services from the UK market, but these firms were really only in the UK in order to secure Premier League sponsorship deals. Being forced to choose between staying in the UK and maintaining their titanic Asian revenue streams didn't require a whole lot of deliberation.
The listed companies would do well to recall their 2006 exits from the US market, which allowed private companies like PokerStars to build up their brands and bank accounts to absurd heights. Yes, the whip eventually came down, but as far as customers were concerned, Stars emerged with its reputation unscathed and its global operations continued to thrive. Stars' owners ultimately sold their company for nearly $5b; a sum that would buy you at least five Bwin.party's.
Similarly, the vacuum created by the public companies' grey market skedaddle will not go unfilled. Private operators like Bet365 who have structured themselves properly will continue to grow, particularly in Asia, the market di tutti markets.
Meanwhile, the public companies will politely wait for more European markets to officially welcome them back to an excessively taxed environment that leaves one or two operators in the black and the rest grasping at unprofitable straws. (Following Friday's UK High Court ruling, Numis Securities suggested the UK online gambling market "will become more competitive and less profitable.") These companies will also patiently wait out the decade or so it will take for regulated online gambling to achieve some significant presence in the US market.
And then, somewhere around late 2027 or so, some bold entrepreneur will convince a Chinese hedge fund to buy Bet365 for eleventy-trillion dollars, leaving boss Denise Coates with enough time to finally finish her autobiography: It Was All So Bloody Easy.