Scientific Games recently created SciPlay Corp. to handle its mobile and online casino game operations. SciPlay then launched an initial public offering (IPO) earlier this month and things are looking very bright for the company's future. Almost all industry analysts now covering the company are giving it their full support.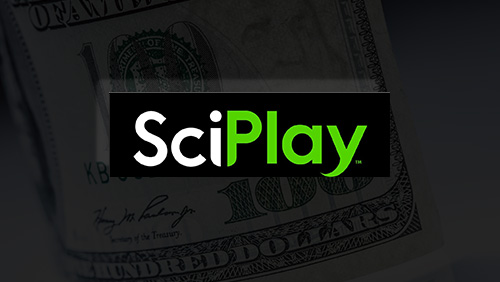 In the past six days, 10 analysts have begun to cover SciPlay. Of these, nine have given it what is similar to a "Buy" rating, or better, with only Morgan Stanley holding out. It starting covering the company on Tuesday and has been more cautious, giving SciPlay's shares an "Equal-Weight" rating.
After SciPlay went public on May 3, it sold 22 million shares at $16 each for a total of $352 million. That produced a nice payday for Scientific Games, which took home $301 million for its 17.4% stake in the company. SciPlay is listed on the NASDAQ exchange under the ticker symbol SCPL.
According to Bryan Kraft of Deutsche Bank, SciPlay has a price target of $20 and is a definite "Buy." He added, "SciPlay is positively leveraged to continued growth in mobile gaming due to its strong position in the attractive social-casino segment, but with a stronger economic model that is much less hit-driven than are most mobile-video-game companies."
Joining Kraft in his assessment were Goldman Sachs, Stifel and Bank of America/Merrill Lynch. Wedbush Securities and JPMorgan Securities gave it an "Outperform" rating. All of those companies, including Morgan Stanley, had a hand in the IPO in some fashion.
SciPlay offers a range of mobile casino games, including Gold Fish Casino, Jackpot Party Casino, Quick Hit Slots and Hot Shot Casino. It also offers what it dubs "casual games," which include Monopoly Slots, 88 Fortune Slots and Bingo Showdown.
It's because of the mobile offering that SciPlay has become popular with analysts. Mobile gaming is big business and, according to some estimates, accounts for about 50% of the entire global gaming market. It has grown faster than the console game market and revenue in the mobile gaming market is expected to reach almost $80 billion by 2021. Within another four years, it could reach $130 billion.
According to a company statement, "Our total revenue has grown from $168.8 million in 2015 to $416.2 million in 2018, representing a compound annual growth rate, or CAGR, of 35 percent… The mobile portion of our revenue has grown from $109.4 million in 2015 to $323.3 million in 2018, representing a CAGR of 44 percent."
Comments