Recently, there was speculation that Scientific Games' social gaming division was ready to be publicly traded. According to a spokesman for the company, they had filed the initial application with the U.S. Securities and Exchange Commission (SEC).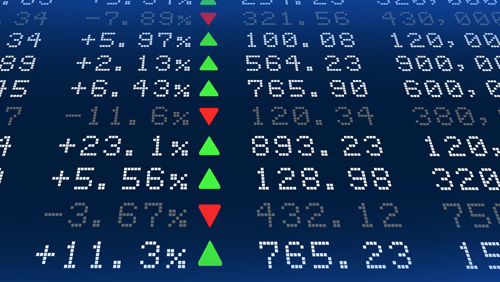 Now it appears that the company is ready for their launch. SciPlay Corporation, a subsidiary of Scientific Games, one of the leading social gaming businesses, announced on April 22 that they are ready to begin the initial public offering (IPO) of their Class A common stock. The company is offering 22 million shares of the common stock, with an initial offering price of somewhere between $14 and $16 per share.
As part of the initial offering, SciPlay is expected to grant the underwriters a grace period of 30 days where they would be able to purchase an additional 3,300,000 of the common stock at the initial public offering price. These shares are expected to be traded on the NASDAQ Global Select Market under the symbol SCPL.
The objective of the company is to raise at least $330 million from their IPO, and maybe as much as $352 million.
The social gaming giant has been on a roll, acquiring Karma Gaming back in October 2016. This increased Scientific Games library significantly, which helped to not only make them an even greater player in the gambling industry but also help them to generate an increased amount of revenue.
When the company announced that they intended to go public with the stock, it was also reported that they had earned a gross revenue of $416.2 million in 2018, a 15% increase over the prior year.
The addition of Karma's library combined with a number of appealing games, which included Quick Hit Slots, Bingo Showdown, Gold Fish Casino Slots, and MONOPOLY Slots, quickly became appealing to clients, helping to establish a brand that few in the industry can match.
How the money will be used from the IPO was not specified. However, SciPlay may be looking to replenish their coffers after a trial in 2018 that required the company to pay $315 million to competitors. This came from accusations of fraudulent patents and frivolous lawsuits that led to a jury awarding significant damages. An appeal lowered the amount to $151.5 million, but the stock suffered a significant hit, losing almost 50% of its value from what it was assessed at the same point in the previous year.
This IPO gives the company an opportunity to raise a significant amount of cash that can be used to further their expansion as well as develop new and innovative games. SciPlay has established themselves as a company that is always thinking ahead, and this influx of cash should give them the ability to do just that.
Comments