Winfred Yu has won Event #3: HK$100,000 No-Limit Hold 'em Short-Deck after beating Isaac Haxton, heads-up, to claim the HK$2,040,000 (US$260,000) first prize.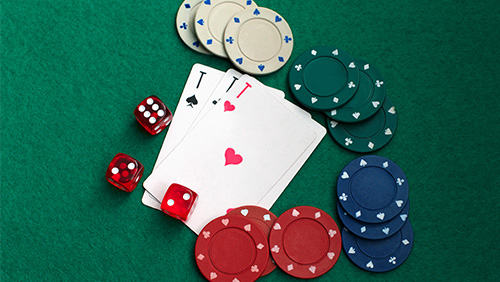 Winfred Yu was at Triton's Birth. He's made four final tables, including two the last time the series was in Montenegro, but he had never turned one into a win until now.
It's odder than a Triton player staying in the Holiday Inn to see a buy-in as low as HK$100,000 in this neck of the woods. That was the price for Event #3: HK$100,000 No-Limit Hold 'em Short-Deck, Ante-Only, and the organisers must have placed it on the menu as an apéritif for the No-Limit Hold'em disbelievers.
Winfred Yu is not one of those disbelievers.
When Triton was only a mere fetus, Yu was with the likes of Richard Yong and Paul Phua figuring this game out.
And now he has a title.
The event attracted 70-entrants (28 re-entries), and at the end of Day 1, Peter Jetten led the final 11-players. At this point in the tournament, with only nine players finishing ITM, and with Jetten seeking his sixth Triton final table, he would have been your bet.
Jetten played superbly throughout, and his heart only stopped beating due to an incredibly poor run of fortune that saw him lose all-in after all-in to finish in third place despite starting three-handed play with over 70% of the chips.
Joining Jetten in the last three spots were Isaac Haxton, and of course, Yu. Haxton continues to live up to his billing as one of the greatest poker players of all time, by making his second heads-up in as many days. Haxton, like Jetten, had the deck stacked against him, losing a 3:1 chip lead after Yu twice came from behind when KcTc beat Ah Jh, and QcJs beat pocket kings.
Other players who made a few bob in profit included Leon Tsoukernik and Steffen Sontheimer. Tsoukernik is the man primarily responsible for the World Series of Poker Europe (WSOPE) adding a €25,500 Short-Deck bracelet event to the 2019 series, and yet he arrived in Montenegro as a Short-Deck virgin.
Tsoukernik remained towards the top of the chip counts for most of the last day, and when the end came, it was brutal. Tsoukernik got it in with pocket kings, and Haxton and Jetten were also all-in holding AJ. With four remaining it was an excellent spot for Tsoukernik to move into the chip lead only for the flop to give birth to the two remaining jacks, and he was out.
Sontheimer is also new to the Short-Deck game and may have even been playing his first event. The German star continued the theme of getting it in good but ending on the rail when he lost a flip QQ<AK after Jetten rivered an ace to send Sontheimer home in the fifth spot.
Here are the final table results, and the remaining Triton events.
Final table results
1 – Winfred Yu, Hong Kong – HK$2,040,000 (US$260,000)
2 – Isaac Haxton, USA – HK$1,370,000 (US$174,551)
3 – Peter Jetten, Canada – HK$920,000 (US$117,217)
4 – Leon Tsoukernik, Czech Republic – HK$700,000 (US$89,185)
5 – Steffen Sontheimer, Germany – HK$540,000 (US$69,000)
6 – Ihor Shkliaruk, Ukraine – HK$420,000 (US$53,510)
7 – Tam Tek Lon, Macau – HK$330,000 (US$42,044)
8 – Jordi Urlings, Netherlands – HK$260,000 (US$33,126)
Here are the remaining events:
#4 Wed May 8 – HK$1m Triton Montenegro No-Limit Hold 'em Main Event (Three-Day Event)**
#5 Fri May 10 – HK$250k Short-Deck Ante-Only (Two-Day Event)*
#6 Sat May 11 – HK$200k Short-Deck Ante-Only Turbo (Two-Day Event)*
#7 Sun May 12 – HK$250k Pot-Limit Omaha (Two-Day Event )*
#8 Mon May 13 – HK$500k Short-Deck Ante-Only (Two-Day Event)*
#9 Tue May 14 – HK$750k Short-Deck Ante-Only (Two-Day Event)*
#10 Wed May 15 – HK$1m Triton Montenegro Short-Deck Ante-Only Main Event (Three-Day Event)*
* Indicates a 3:00 pm start
** Indicates a noon start
Day 2/3 Resumptions begin at noon.