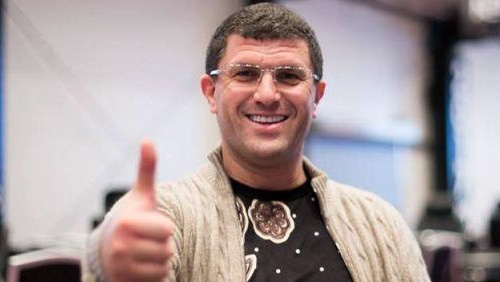 The never ending dispute between poker players Matt Kirk and Leon Tsoukernik has just entered the next level. Kirk had sued Tsoukernik, owner of King's Casino in the Czech Republic, over a $3 million gambling debt that Tsoukernik incurred while they were playing at the Aria Casino in 2017. Tsoukernik has openly refused to pay off the debt—he did pay $1 million, and then directly said that he wouldn't pay the debt. After Kirk launched his lawsuit, Tsoukernik countered with his own, accusing Kirk and the casino of conspiracy. The casino, according to Tsoukernik, had conspired with Kirk to get him drunk, impairing his ability to play properly.
The debt lawsuit is still pending. The Nevada Gaming Control Board, not the courts, has jurisdiction over gambling debts. However, a judge threw out Tsoukernik's counterclaim earlier this year, and ordered Tsoukernik to repay Kirk for his legal expenses. Unsurprisingly, Tsoukernik is stalling, and his lawyers don't think that the court's decision is valid. According to the lawyers, "Any final award of attorney's fees based on Kirk's motion to dismiss [the countersuit] should await a final determination of this matter after discovery, further motion practice, and trial."
According to documents filed by Tsoukernik's attorneys last week, Tsoukernik has the "opportunity to amend his counterclaim based on the additional facts he received…along with other facts that may be developed during discovery." These are just continued stall tactics of a shady character whose integrity has been called into question a numerous of times, even prior to the debt with Kirk.
After Tsoukernik paid the first third of the debt, he admitted that he wasn't going to pay the rest, citing Nevada's law that says gambling debts are not enforceable. I'm not sure what's worse; the fact that he would unabashedly and unethically involve himself in such dirty tactics, or the fact that the World Series of Poker (WSOP), among others, continues to hold high-profile tournaments at Tsoukernik's casino.
Last year, another poker player came forward with a similar story against Tsoukernik. In an interview with CalvinAyer.com's Lee Davy, Elton Tsang explained that Tsoukernik backed out of a $2.4-million payment following a game in Barcelona in 2016. According to Tsoukernik, he refused to pay because he believes Tsang cheated. Just like in Nevada, gambling debts are not enforceable in Europe.