The latest development in the Leon Tsoukernik v Matt Kirk legal wrangle including a $10m counter-lawsuit and a blog post from Rob Yong. 
The Big One for One Drop returns to the World Series of Poker (WSOP) in 2018. The only person who has paid his deposit to play is a man who has just sued the ARIA Resort & Casino in Las Vegas, and the Australian poker player, Matt Kirk, for over $10m in damages.
In the summer, during the WSOP, the King's Casino owner and Kirk, played in Ivey's Room, heads-up, where the Australian loaned Tsoukernik $3m a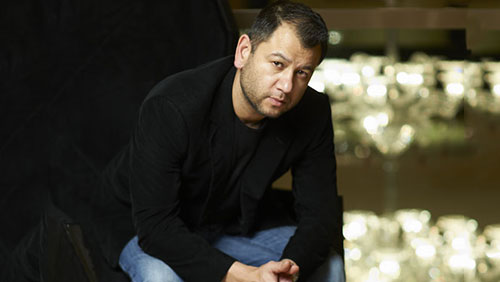 nd then won it all back.
Court documents showed that Tsoukernik only returned $1m, and Kirk then sued for the other $2m. Tsoukernik's legal team successfully argued that the gambling debt was unenforceable because they were both unlicensed parties, but the Judge allowed the case to continue on two claims of fraudulent inducement and unjust enrichment.
So what does an intelligent poker player do in this situation?
You go on the offensive.
On Wednesday, Tsoukernik's legal team decided to up the ante when they sued both the ARIA and Kirk for $10m in damages.
The Tsoukernik Claim 
According to CardPlayer magazine, Tsoukernik's defence is that he shouldn't have to pay the debt because both Kirk and ARIA conspired to ply the casino owner with alcohol until he was so inebriated he was unable to count his stack.
Tsoukernik's legal team allege that people watching the action tried to remove Tsoukernik from the game, but staff from ARIA physically prevented this from happening.
There are also allegations that Tsoukenirk was 'fatigued,' and that Kirk did not have the financial muscle to be playing for so much money, alluding to, but not naming, the ARIA as the potential backer.
The Stone Cold Facts 
After Cardplayer ran the story, numerous outlets cited Dusk till Dawn's (DTD) owner, Rob Yong, as the 'unofficial' arbitrator between the feuding pair before legal proceedings began.
Writing on his personal blog, Yong posted an article called What Happens in Vegas Stays in Vegas (Not) where he tells the poker community about his involvement in the saga. 
Here are the interesting parts of Yong's admission.
Kirk contacts Yong at Liquid saying he won $3m playing HU against Tsoukernik and was worried about getting paid.
"I didn't understand why Leon would loan money to play; he had $4M + on deposit from roulette winnings." Wrote Yong. 
Kirk told Yong that the game 'got out of hand' because Tsoukernik was very drunk. Yong asked Kirk why he didn't quit the game, and Kirk replied that he was pressured by Tsoukernik to not 'hit and run.'
Kirk loaned Tsoukernik $2m and won the lot. Then after ending the game, they returned to play for another $1m, which Kirk loaned to Tsoukernik and later won back.
Yong suggests that although Tsoukernik is likely good for the money, perhaps, under the circumstances, Kirk would accept $2m and play again for the $1m that Tsoukernik lost in the second session. Kirk agrees.
Yong gets Tsoukernik out of bed and talks to him about Kirk's concerns. Tsoukernik agrees to pay Matt what he owes, Yong mentions the deal, Tsoukernik agrees with it, and the pair exchange man hugs to lock in the new agreement.
20-minutes later, Yong states that Kirk, who was on the phone to a mystery caller, tells him that the deal is off and Tsoukernik has to pay the full $3m. Tsoukernik isn't happy about being messed about, and then the whole thing goes quiet.
Yong returns to the UK when he receives a call from both Tsoukernik and Kirk. The pair is in the Rio, and Tsoukernik is about to pay Kirk $1m, which the Australian agrees is the final settlement (I assume this is after Tsoukernik cashes in the Super High Roller Bowl). The pair want Yong to act as a witness, and he agrees.
Later that night, Kirk calls Yong and tells him that he is 'fuming' over the way Tsoukernik treated him like a 'kid' and he was going to use the $1m to 'ruin Leon's reputation in the poker world.' When Yong asked Kirk why he took the $1m, Kirk said he 'was so mad with how Leon had spoken to him that he just took the $1m.'
A few days later, Yong learns about the legal action, and Kirk tells him that his legal team have advised him not to speak to the DTD owner. 
The Missing Links 
Parts of Yong's statement seem odd. The paragraph called The Deal is Now Not Done doesn't make much sense. It sorely lacks any investigation into whom Kirk was speaking to on the phone.
The other piece of this puzzle that often gets lost, but is vital to this investigation, in my opinion, is the Elton Tsang situation. The fact that Tsang also reports Tsoukernik reneging on a €3.4m cash game loss, with Tsoukernik intimating that Tsang cheated, must add weight to the Kirk situation.
Tsang was up €4.6m, and Tsoukernik was only willing to pay him €1.2m. Tsang took it after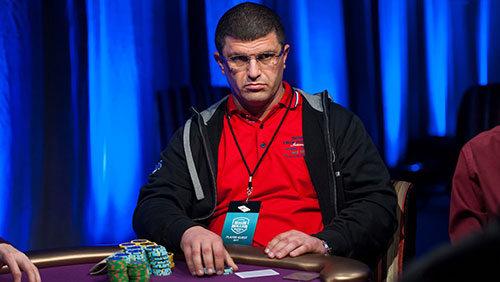 taking advice because it made sense to take something rather than lose everything. I wonder if Kirk was advised to do the same, and why he chose the €1m, and then later complained to Yong about his decision.
It's also interesting to note that none of the poker players who played in the Tsoukernik v Tsang games has come forward to support either party openly. I am assuming this is because they are afraid of Tsoukernik ostracising them from his games.
The incident has blown up on Twitter with fellow high stakes cash game pros involved in the discussion. Every tweet and comment I have read sides with Kirk, with the assertion that Tsoukernik makes about being drunk and tired appearing to be ludicrous given how many people lose money playing poker when drunk and tired.
The "I was too drunk" excuse is such horseshit. Besides, this is the SECOND time this guy stiffed someone! He stiffed Elton Tsang also, and didn't even cry drunk that time. Total horseshit. If you don"t want to make bad decisions drunk, don't drink. Period. https://t.co/Kb3JSnVVjb

— Daniel Negreanu (@RealKidPoker) November 9, 2017
This is so stupid. Anybody that knows Matt Kirk knows he would bet his last dollar when he gets in heat. U need a witness Matt, call me. https://t.co/xT0srhtmFo

— Doyle Brunson (@TexDolly) November 9, 2017
I've lost endless trunks of money tired…..It hurt paying but paid every time even when I wasn't tired

— Bill Perkins (Guy) (@bp22) November 10, 2017
The idea that Matt was a "shill" and backed by the Aria casino is so ridiculous. https://t.co/jKf77PEnHW

— Haralabos Voulgaris (@haralabob) November 10, 2017
Imagine if "I was tired" and "he was backed" were acceptable reasons to invalidate a game.

btw, I'd guess Matt had all his own action and was also tired at 5am! https://t.co/5jU2QP6s4O

— Phil Galfond (@PhilGalfond) November 10, 2017
It's a mess.
All of the principal online poker rooms have links to Tsoukernik, either through live tournaments held at the King's Casino or via partnerships linking his support with competitions held in Sochi, Russia.
And then you have the WSOP, the most iconic brand in poker, tied into a multi-year contract with the King's Casino to host the World Series of Poker Europe (WSOPE). I have previously stated that putting Tsoukernik front and centre during the One Drop announcement while the lawsuit was ongoing was a marketing meltdown by the team at the WSOP. Now the mistake seems all the more monstrous as the man has sued the poker friendly ARIA, and used the words 'drunk' and 'fatigue' as excuses not to pay his debts.
Comments