Two tales from the world of live tournament poker including Adam Friedman winning a Mid-States Poker Tour event, and Lee Reynolds taking down the GUKPT GOLIATH.
If you want to make some money, and playing poker isn't cutting it, then here are three ideas for you to nurture into the next big thing.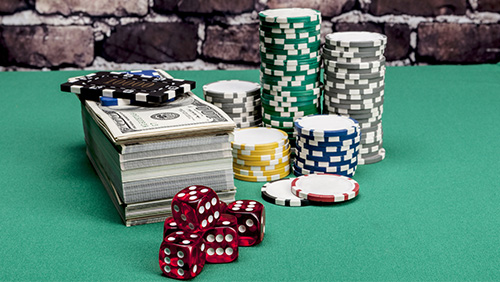 The first is 'Rent-A-Coffin'.
A coffin costs anywhere between a few hundred to a few thousand bucks. Considering you either burn it or bury it, there has to be a rental market. Use the coffin to convey the deceased to the furnace or floor, and then return it after you dump the body.
The second idea is flavoured drips.
You have a car crash, and end up in the hospital with a drip-feeding you fluids intravenously. Why not create flavoured ones: vanilla, beef and mustard, broccoli?
The third and final idea is a home-court advantage.
Seriously, if you could bottle this bad boy, you would make millions marketing it to the sports industry.
If you choose Option #3, then you may want to visit Adam Friedman. The Ohioan seems to have become the master of persecuting players in the same tournament, and his trend continued this week.
In 2006, Friedman beat 87-entrants to win the $147,940 first prize in the Midwest Regional Poker Championships in Horseshoe Southern Indiana. He then followed up that win with victories in 2008 (beating 133-entrants to win the $101,258 first prize), and in 2009 (beating 121-entrants to win the $91,829 first prize).
Then in the summer, he successfully defended his $10,000 Dealer's Choice Championship at the World Series of Poker (WSOP) beating 122-entrants to win the $312,417 first prize, a year after beating 111-entrants to win the $293,275 first prize.
The Mid-States Poker Tour (MSPT) $1,100 buy-in JACK Cleveland Main Event is another event that Friedman calls his own after finishing third in the past two years. It's at this point that Friedman's impeccable standards slipped – he won it.
A few days ago, Friedman entered the final table of the MSPT $1,100 buy-in JACK Cleveland Main Event with the chip lead, surrendered it briefly to Spencer Wright, before storming back to take every single chip, defeating Wright in heads-up action.
It was Friedman's 12th live tour title, and it's his fourth final table of the summer.
Final table results
1. Adam Friedman- $121,405
2. Spencer Wright – $74,585
3. Agostino Ragozzino – $54,343
4. Daniel Swartz – $40,468
5. Matthew McKenzie – $30,640
6. Jeremy Chen – $23,125
7. Jason Trezak – $17,922
8. Ben Beever – $13,875
9. Kurtis Boutelle – $10,984
GUKPT GOLIATH ends in five-way deal
When Patrik Antonius turned up on the live stream for coverage of the Grosvenor United Kingdom Poker Tour (GUKPT) GOLIATH, and with Triton London Million taking place two-hours away, you had an inkling the taxi-driver had taken him to the wrong tournament.
Of course, Antonius was in the right place, promoting his new app First Land of Poker (FLOP) to the grassroots community, and you don't get more grassroots than GOLIATH.
Lee Reynolds won the event, but his £64,601 score from a £125 investment wasn't the lion share of the prize pool. Cristian Tamas banked the most money (£80,548) after a five-way deal. Before this win, Reynolds had only ever cashed in four previous events, never cashing for more than £500.
How did Reynolds do it?
"I busted aces five times today with the worst hand."
When you're carving your way through a 9,300-entrant field, you're going to need a bit of luck.
The story of the competition was the performance of Grosvenor Ambassador, David Haye. The former Heavyweight and Cruiserweight Champion of the World finished a respectful 40th two months after finishing 28th in an Asian Poker Tour (APT) event in Manila, meaning that David very nearly beat GOLIATH.
Thankyou to everyone who supported me, showed kindness and gave me advice ahead of #DavidVsGoliath19 in the last 12 months. Long may my poker journey continue. 🙏🏾 ❤️ https://t.co/OvC2Vz0uSy pic.twitter.com/cs1jvDeE8X

— David Haye (@davidhaye) August 4, 2019
Final table results
1. Lee Reynolds – $78,592*
2. Tom Jones – $74,073*
3. Cristian Tamas – $97,929*
4. Derek Borwick – $77,483*
5. Christopher Bartlett – $84,975*
6. Igor Puskarskis – $25,505
7. Trevor Howard – $19,957
8. Matthew Wright – $16,630
9. Alan Watkins – $14,415
*Indicates a five-way deal