Prominent poker staking company C Biscuit Poker Staking sues the seventh-place finisher of the World Series of Poker Main Event, Nick Marchington, for 10% of his $1.5m windfall over a staking deal gone wrong.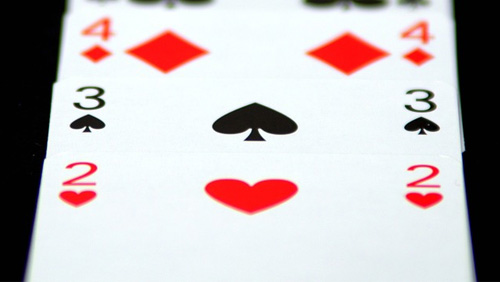 At 21-years of age, had Nick Marchington won the $10,000 World Series of Poker (WSOP) Main Event, he would have been the youngest to do so. Instead, he finished seventh for $1,525,000, and C Biscuit Poker Staking wants 10% of it.
American, David Yee, and Canadian, Colin Hartley, are the bright minds behind the staking company, who on July 15, instructed lawyers to file a complaint in Nevada's Clark District Court, seeking $152,500 plus punitive damages.
The WSOP acted quickly by holding onto $152,500 of Marchington's winnings, and a judge will now decide whose pockets it will line.
According to reports, Marchington used C Biscuit Poker Staking to sell 10% of his action in Event #70: $5,000 No-Limit Hold'em 6-Handed (at 1.1 markup). He sold a further 10% of his action in the $10,000 Main Event (at 1.2 markup) on May 29. Marchington received his funds on June 4.
Court documents show a series of text messages between Marchington and the staking group. On June 28, Marchington texts that he was "most likely not playing the 5k or main." On June 29, he sends a second text – "what's up guys I am cancelling my wsop pieces. I am not going home early though," simultaneously confirming that he owes them a refund for $1,750.
Marchington's decision to severe his arrangement came after he found a better deal as a text sent on July 1 confirms – "I might be playing the main. I messaged a few people and can sell at 1.7."
Things get a tad murkier when Marchington sends his original backers a photograph of his Event #70 receipt. The backers respond – "hey nick just here for a few – so I'm guessing that 5k is with our action then and that is the receipt – thanks for that. I'm guessing WSOP main event is still booked then with us?"
Marchington responded in the affirmative on the $5k, before telling them he still wasn't sure if he was playing the Main Event, and apologising for the 'confusion.'
Marchington then withdraws from his Main Event backing arrangement, texting them – "I am playing the main event, but unfortunately your piece is cancelled. I know this is bad practice, but I have to do what's best for myself since I lost on the trip. Will get back to you about your refund."
I want my stake back?
It's at this point that everything seems cut and dried. Marchington cancels his staking deal, and a C Biscuit representative opens a dialogue to have the $1,200 stake returned. It's agreed that Marchington will give the money to 'an associate' in person, and that's what Marchington does.
A court declaration explains how Marchington tried to return the stake sooner, but the backers caused a delay in locating someone to pick up the money physically.
Twitter loves the feast with most people chiming in that while Marchington's actions aren't desirable, the villains in the piece are the staking group.
Legal tape ties Marchington's tongue. However, he posted on Twitter 'it's such a shame that a huge personal achievement of mine has been tainted by the greed of others.
A further text posted by Marchington to clear up some points covers the following ground.
"The 5k 6 max and Main Event were sold as separate stakes. This was not a package. They were the only two tournaments I sold for over the summer."
"I cancelled the piece before I registered for the Main Event."
"I offered to refund with PokerStars (how the piece was paid) then PayPal. Finally, we settled on cash. My efforts to refund began BEFORE the Main Event."
"The refund got collected before my Day 2 of the Main Event."
Marchington finished by acknowledging that his behaviour was 'bad practice', and has since 'apologised.'
"Once I cancelled, there was no insistence the piece would still be booked when I made it clear I was still playing. Only arrangements for a refund after which we would be 'done."
The case continues.