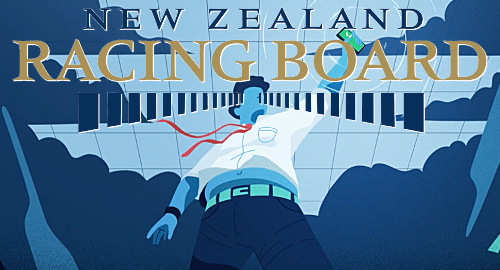 New Zealand's betting monopoly has finally unveiled its new fixed-odds betting platform, more than two years after it first announced its intentions.
On Monday, the New Zealand Racing Board (NZRB) heralded a "new era for Kiwi punters and the New Zealand TAB" betting service thanks to the "modern, innovative and competitive new TAB website and mobile app."
The new platform is powered by the tandem of UK-listed gambling operator Paddy Power Betfair (PPB) and betting technology suppliers OpenBet (now owned by Scientific Games), who in December 2016 were tasked with dragging the TAB's fixed-odds betting platform out of the stone age. The TAB's previous Jetbet system was prone to crashing during periods of heavy activity, particularly on major race days.
NZRB CEO John Allen hailed his group's tech partners as "world class operators" who have ensured that the NZ TAB "can now compete with the rest of the world." Allen may have lavished praise on his tech partners but he also said the new platform would offer the NZRB "the flexibility to set our own odds on events where our local expertise outpaces" PPB's trading team.
Allen said the new platform allows the TAB to offer customers a "significantly" broader range of betting opportunities, including in-play markets, as well as new features such as Cashout and livestreamed sports events. Allen claimed the improved customer experience will "increase our revenue and in turn, our distribution back to racing and sport."
The new platform is projected to boost annual returns to racing and sport by up to NZ$19m (US$12.9m) in its first full year of operations, rising to NZ$30m in the TAB's 2021-22 fiscal year.
Racing and sport may benefit, but the platform switcheroo was estimated to have already cost the government NZ$40m as of last September and expectations were that significant additional costs would be required to ensure the platform continues to work as advertised.
And some Kiwi media outlets are already complaining that they are no longer receiving racing results due to the company that supplied this data finding that its software wasn't compatible with the new TAB site. Pagemaster production manager Kate Bromley told Stuff that the TAB hadn't alerted her company ahead of the new platform rollout.
Further changes may be afoot for the NZRB if the government chooses to implement last year's Messara Report, which advised "a full operational outsourcing of all domestic wagering, broadcast and gaming operations, to a single third-party wagering and media operator of international scale, under a long-term contract, with the NZRB holding the license."