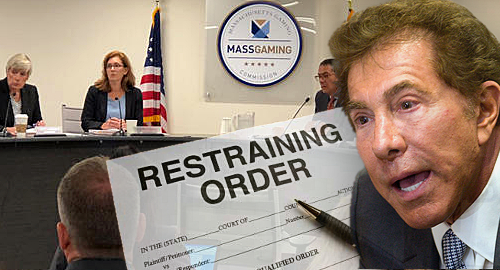 Fallen casino icon Steve Wynn has succeeded, at least temporarily, in blocking the release of a Massachusetts Gaming Commission (MGC) report into allegations of his sexual misconduct.
On Monday, the Associated Press reported that Nevada Clark County District Court Judge Elizabeth Gonzalez had granted Steve Wynn's request for a temporary restraining order blocking the MGC from releasing its report into what Wynn Resorts execs knew about allegations of Steve's harassment of the company's female employees.
The report, which was scheduled to be released to the public in December, was commissioned to determine whether Wynn execs had withheld knowledge of the harassment allegations when the MGC was considering the company's suitability to operate in the state.
On Monday, Judge Gonzalez said she would hear arguments from both sides regarding Steve's claims that his former company improperly shared information with the MGC that Steve maintains was protected by attorney-client privilege. A date for this hearing has yet to be scheduled.
Gonzalez is a veteran of dealing with high-profile casino execs' legal squabbles. She presided over Las Vegas Sands' five-year battle with former Sands China CEO Steve Jacobs, and her rulings so annoyed Sands' imperious boss Sheldon Adelson that he attempted (unsuccessfully) to have her removed from the case.
On the day Steve filed his lawsuit, the MGC issued a statement saying it intended to mount "a vigorous defense" against Steve's suit and his "baseless claims for damages." But Monday's development casts doubt on whether the MGC will be able to stick to its latest timeline for releasing its report.
Depending on what the report reveals about the Wynn board's knowledge, the MGC could declare the company unsuitable to operate in the state, throwing the future of its in-development $2.4b Encore Boston Harbor project into doubt. Assuming Wynn is still involved when the smoke clears, the Boston resort is supposed to open to the public next summer.
Steve has vehemently denied the harassment allegations but the public pressure led to his resignation in February from the company he founded. Meanwhile, MGC chairman Steve Crosby abruptly stepped down in September after repeated allegations that he and other MGC members had shown favoritism to Wynn Resorts during the contest to win the lone Boston-area casino license.
Comments