With Brexit lingering overhead and the fate of Ireland still undecided, the country has been implementing a crackdown on gambling activity that hasn't gone over all that well with operators. It is now being reported that Ladbrokes could be preparing to jump ship and that it is going to close a number of racecourses and stop sponsor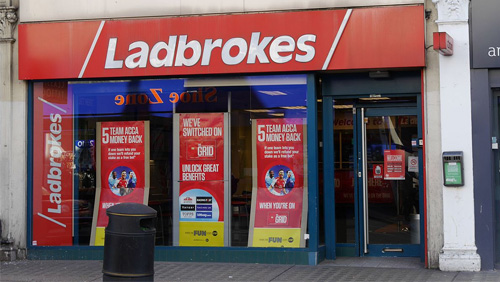 ship deals.
According to the Irish Independent, Ladbrokes is going to close eight racecourses in the country and stop its sponsorship of Irish racing. The decision follows the government's move to increase the betting tax to 2%, which has resulting in the eight course to become "unviable."
Jackie Murphy, Director for Ireland at Ladbrokes, told the media outlet that the facilities are expected to close this year. She added that Punchestown would be the only location that could potentially be exempt from the closure.
Over the course of the past year, Ladbrokes has sponsored 31 races in Ireland, including Punchestown's Grade 1 Stayers Hurdle, the Munster National at Limerick and the Grade 2 Boyne Hurdle in Navan. All of the sponsorships the company has provided – which contributed 16% to the race sponsorship pool last year – will also cease.
According to Ladbrokes Head of PR Jessica Bridge, it's highly possible that the company moves completely out of Ireland. She asserted that it was exploring all options following the tax increase and that no choice is being ignored. She explained, "The significant and unjustified doubling of betting tax will lead to dire consequences for our industry, including severe job losses and shop closures. As a result of the tax increase, all of our current sponsorships and commercial expenditures will be reviewed. We are urging the Government to reconsider with so much at stake."
Ladbrokes has been a standard feature of the Irish landscape since the early 1980s. It was the first Irish bookmaker to extend betting opportunities on Tote Ireland pools and was always a leader in the market. Three years ago, however, the company began to pull back on its presence, shutting down 60 of the 196 shops it maintained across the country. Today, Ladbrokes only operates 141 shops, which is significantly lower than Paddy Power Betfair – 265 shops – and Boylesports, which operates 250.