Darren Elias has won a historic fourth World Poker Tour Main Event after overcoming a stacked final table at the Bobby Baldwin Classic at ARIA, and Art Papazyan wins the Season XVI Player of the Year.

Legacy.
It's a word that fits as tightly a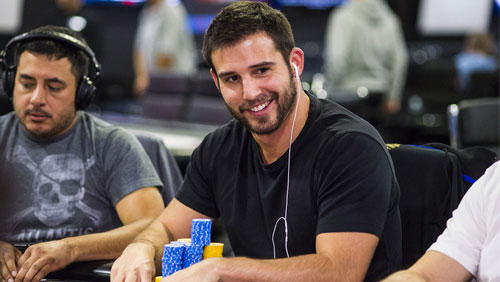 s heart-attack inducing underpants when I question professional poker players on vision.
I'm talking about the high end. The bellybuttons, not the bellybutton fluff. The players who take more out of the game than they put in. The stars. The jade gems you find on the beach amongst the scrabble testing the strength of the soles of your feet.
Amongst this elite group, vision only stretches as far as the hand they are playing. Legacy is left for icons of the game like Phil Hellmuth and Daniel Negreanu. Cartoon-like superheroes who make our game look good from the outside.
But the rest of the gang?
The only goal is to never be a slave or a servant to someone else's dollar or three-bet.
I wonder if Darren Elias has plans to leave a legacy when he places his bookmark into the bible for the last time and closes his eyes wondering if they play poker in the next world?
If he does, he is going the right way about it.
If he doesn't, he is still going the right way about it.
Darren Elias Becomes a World Poker Tour Icon
Before Bobby Baldwin became the new Doyle Brunson of the World Poker Tour (WPT), only five people had ever won three WPT Main Event titles.
Carlos Mortensen
Before the $10,000 buy-in, Bobby Baldwin Classic had ended, you knew the balance of this quintet would be disturbed, somehow. 162 competed, and by the time Phil Hellmuth had bubbled the final table we had one of the meanest looking finales in recent history.
Four WPT Champs.
A former Champion of the World.
Sam Panzica and Jonathan Little were hoping to join the quintet. Darren Elias was hoping to take a fourth title, happy in the knowledge that it would lead to solitary confinement.
Elias is a beast in these things.
Not only did he come into the final table with three titles on a mantelpiece somewhere, but he was making his ninth WPT Main Event final table appearance.
"I think I do well against the American pros and American recreational players who play in these more so than the European players," Elias told the press after his historic win.

You don't win four WPT titles without luck as a dancing partner, and this event was no exception. When three-handed, Elias got it in with A2cc versus the AQdd of Joe McKeehen, only to spike a two to eliminate the former World Series of Poker (WSOP) Main Event Champ, and set up a heads-up encounter with Kitty Kuo.
Heads-Up
Elias began heads-up with a 3:1 chip lead.
Kuo was hoping to become only the second women to win a WPT Main Event after Ema Zajmovic won her title in Montreal last year. Although the odds were stacked in Elias's favour, Kuo played smartly and doubled up three times in the 103 hands, and three hours, the pair batted back and fore. In the end, Elias's experience told, and he was able to conquer the Natural8 ambassador to carve his name into WPT's history.
"The blinds kept going up and she just wouldn't die. She played tough." Elias told the press.
Kitty thanked Steffen Sontheimer, Jesse Sylvia, Ankush Mandavia, Mike Del Vecchio, Ryan Fee and Jason Mo for helping her reach the pinnacle of her career thus far.
Then she remembered, there was one more person she had forgotten to thank.
Sorry I forgot my husband @RunGoodRussell help me too, always forgot husband

— kitty kuo thomas (@kittykuopoker) May 24, 2018
And Elias?
His Twitter feed remained as active as a tear duct on a man made of stone.
It's not that he doesn't care.
It's because this WPT Main Event winning lark is getting a tad old.
Final Table Results
1. Darren Elias – $387,580*
2. Kitty Kuo – $248,380
3. Joe McKeehen – $178,610
4. Dietrich Fast – $130,895
5. Sam Panzica – $97,795
6. Jonathan Little – $74,520
*Also wins a seat in the $15,000 Tournament of Champions.
Art Papazyan Wins The Hublot WPT Player of the Year
Had McKeehen's AQdd held up against Elias's A2cc, and he had gone on to win the event, he would have overtaken Art Papazyan to win the Hublot WPT Player of the Year.
But it didn't hold up.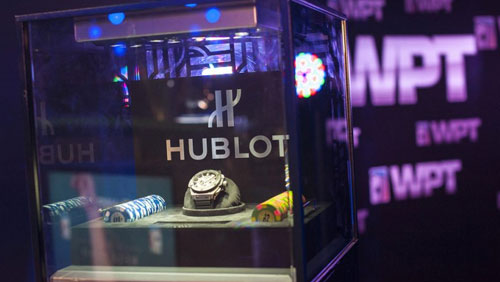 McKeehen didn't win.
Papazyan joins the likes of Daniel Negreanu, Bertrand 'ElkY' Grospellier and JC Tran as a WPT Player of the Year. For his troubles, Papazyan receives a super expensive Hublot timepiece and complimentary accommodation for all Season XVII Main Event tour stops that he wishes to play.
Final Standings
1. Art Papazyan – 2,450 points
2. Joe McKeehen – 2,350
3. Darren Elias – 1,850
4. Derek Wolters – 1,850
5. Eric Afriat – 1,750