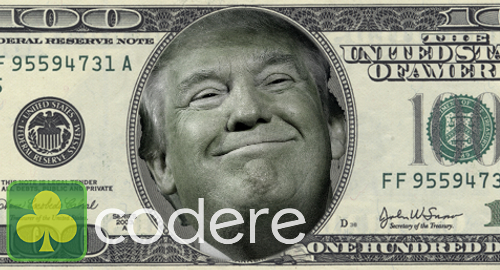 Spanish gaming giant Codere took a serious profit hit in Q1 despite strong growth in Spain and Italy.
Figures released Friday show Codere's operating revenue falling 5.4% year-on-year to €383.3m in the three months ending March 31. Earnings fell 12.6% to €56m, operating profit dipped 22.2% to €27.9m while net income slumped 70.3% to just €800k.
Codere blamed much of the negative trajectory on the dramatic depreciation of many Latin American currencies versus the US dollar during the period. (The same currency fluctuations provided much of the gains reported Thursday by The Stars Group, which primarily deals in US dollars.)
Codere's mainstay operations in Argentina took the biggest revenue hit, falling nearly one-fifth to €122.7m. To illustrate the number that the currency fluctuations did on Codere in Q1, Argentine market revenue actually improved 16.7% to €177.7m in constant currency (CC) terms.
A similar connundrum plagued Codere's other Latin American markets, as Mexican operations were off 3.1% to €78.9m (+3.4% CC), Panama was down 8.4% to €21.8m (+5.5% CC), Uruguay slipped 8.2% to €16.7m (+5.9% CC) and Colombia dropped 9.5% to €5.9m (+2.3% CC).
It was a different story in Europe, where Italian market revenue was up 8.7% to €85.4m and Spain improved 17.3% to €51.3m. The Spanish gains were driven primarily by online and retail sports betting, as online betting revenue more than doubled and the number of retail betting points of sale increased by 40%.
Online still accounts for only a small fraction of Codere's overall revenue but its recently installed senior management team has made digital growth a focus going forward. Last November, Codere launched its Colombian-licensed gambling site and the company is eyeing an online launch in Mexico.
Earlier this week, Codere announced that it had accepted the resignation of director Joseph Zappala, although he will continue to provide services to the board of Codere Newco, a subsidiary focusing on the Mexican market.
The week also saw Codere's recently ousted founding family members file a legal challenge of the 2014 financial bailout that pulled the company back from the brink of bankruptcy but reduced the Martinez Sampedro family's stake in Codere to just 4.4%. A trial has been set for May 7, 2019 to determine the validity of the deal.
Comments