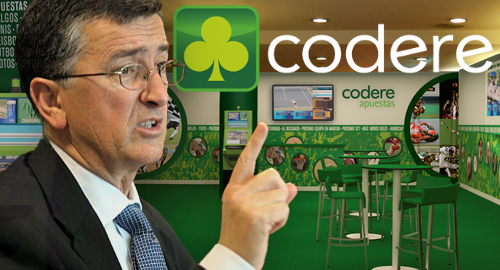 Spanish and Latin American gaming operator Codere has confirmed the ouster of its founder and the appointment of a new chairman and a new CEO.
On Friday, Grupo Codere's board of directors issued a statement confirming the appointment of Norman Sorensen Valdez as its non-executive chairman and Vicente Di Loreto as CEO. The company justified the moves saying "new leadership is necessary in the company to drive profitable growth and maximize shareholder value."
The formal announcement made no mention of the fact that Codere's former chairman José Antonio Martínez Sampedro (pictured) and former VP Luis Javier Martínez Sampedro had their executive functions withdrawn. The two men, whose family founded Codere in 1980, will retain their seats on Codere's board.
Rumors of the senior management shakeup preceded the formal announcement by a full week. The ousting of the Martínez Sampedro family was done at the behest of the private equity funds that bailed out Codere in 2013 after the company found itself more than one billion euros in debt.
The Martínez Sampedro family isn't necessarily taking their demotions as a permanent reality. El Confidencial reported that the family, which holds a roughly 18% stake in the company, plans to challenge the management changes at Codere's next shareholders' meeting, based on their belief that their ouster violates the shareholders' agreement.
New CEO Di Loreto served as COO of Codere's Latin American operations until the launch of his gaming consultancy G3M Partners in 2011. Di Loreto said the company would focus on "increasing resources and efforts in online markets, enhancing the integration between them and enriching the value proposition for our customers."
Valdez, a Codere director since 2016 and someone with significant experience in the world of high finance, will be tasked with developing corporate government tasks and helping to shape Codere's business strategy. "We face this new stage of Codere with the hope of making a great project grow."
Comments