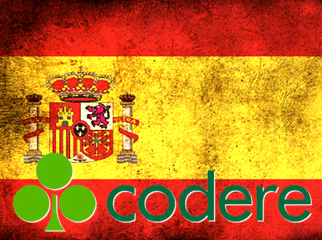 Spain has tapped Carlos Hernández Rivera to be the new director general of the country's gambling regulator. Hernández Rivera, who previously served as deputy director for Spanish gaming regulator Dirección General de Ordenación del Juego (DGOJ), replaces Enrique Alejo, who stepped down from the top job in April. Spanish gamblers and Spanish-facing operators hope Hernández Rivera's experience will ensure there will be no further delay in implementing the addition of slots and exchange betting to Spain's regulated online gambling market.
The operators of Spanish horseracing track Hipodromo de la Zarzuela (HZ) hope Hernandez Rivera will accede to their request to punish foreign operators offering online wagers on Spanish races. HZ accuses French-licensed Zeturf and Malta-licensed RaceBets of providing customers in Spain and abroad with Spanish racing product despite those companies' lack of a Spanish gaming license. HZ, which is in the process of setting up its own online operation in conjunction with state lottery Loterias y Apuestas del Estado (SELAE), wants the DGOJ to block the unlicensed sites and has asked Spanish punters not to patronize unlicensed operators.
CODERE'S LATIN AMERICAN WOES
Spanish gaming operator Codere recently released its Q1 earnings report card, showing revenue off 1.4% to €397.6m, resulting in a net loss of €20.9m for the quarter. Codere operates 54k gambling machines, 178 gaming halls, 1,200 betting points, four racetracks as well as online betting in Italy. Codere's domestic operations saw sales decline 2.3% to €38.5m, while Italian revenue rose 4.5% to €67.6m. In Latin America, Codere's Mexican revenue rose 3.6% to €104.8m while Argentinian revenue fell 7.9% to €147.8m and Argentinian earnings fell 41.7% due to the imposition of an indoor smoking ban in October 2012. In March, Codere opened the Hotel Casino Carrasco in Montevideo, Uruguay.
Codere also issued a revised FY 2012 financial statement, boosting its net loss from €104.7m to €134m. Codere blamed the revision on an accounting error – detected after an enquiry by Spain's public market regulator – stemming from Codere's 2007 acquisition of a 49% stake in Mexican horseracing operation ICELA. Since 2007, Codere has invested €752m in its expansion into Latin American markets, which now account for 85% of Codere's revenue. But the return on its investment hasn't kept pace with Codere's debt obligations, leading to a 58% drop in Codere's stock price so far this year.
Codere's debt currently stands at €1.12b, of which €100m came due this month. In May, Moody's Investment Service dubbed Codere's capital structure "unsustainable." Two of Codere's US creditors recently agreed to extend the company a further €100m in credit for a six-month term, for which Codere will pay interest 7.5% above the London interbank offered rate (LIBOR), plus an additional fee of 5% of the principal. Before the refinancing deal, Codere had sought to calm market fears by issuing a statement denying that it was considering pulling out of Spain altogether. Codere has waged a long legal war against Spanish-facing online gambling operators, culminating in a legal suit against the DGOJ in February for having the nerve to award those companies online gambling licenses following the introduction of the country's regulated online market last year.