Kindred's jewel in the crown Unibet open their cyber doors to online poker players in Ireland, and Stan James merges into the Unibet brand.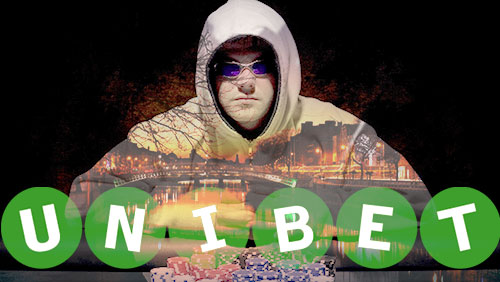 Unibet signed Dara O'Kearney as an ambassador in February 2017. It's taken him a year to open an account and start playing. It's not what you think. O'Kearney wasn't injured. He didn't develop carpal tunnel syndrome or concussion from the many mice and keyboards that rebounded off the bedroom mirror and struck him in the head over the years.
It's far simpler than that.
O'Kearney lives in Ireland, and Unibet didn't offer a service to the Irish – until now.
Unibet, son of The Kindred Group, has returned to the Emerald Isle three years after jumping on board their Viking ship to search elsewhere for a spot of raiding.
It's like aspirin to the headache O'Kearney had each time he had to explain to punters how an ambassador had never experienced the product. And he loves his new stomping ground. Speaking to PokerNews, the Irishman compared Unibet's online experience to a 'plush tastefully decorated restaurant with soft music, lights and a cultured attentive waiter.' It's a good job he didn't say it was like a shitty restaurant, with loud music, bright lights and a waiter who jizzes in your soup.
The Unibet Online Series 
The timing is perfect for the man who has won over $2.6m playing online poker. With the Unibet Open London in the books, it's time for the Swedes to roll out the first of four Unibet Online Series (UOS) festivals of 2018. Unibet punters, including the Irish, can compete in 84 events with €300k GTD including €100k in a €100 buy-in event, across a very No-Limit Hold'em heavy program.
It's also the second opportunity to qualify for Unibet's Battle of Champions – a season-ending finale featuring the four UOS Leaderboard winners and Unibet Open champions.
Andreas Wiborg is the only person currently sitting at that table after defeating 349-entrants to take down the Main Event in London recently. The 22-year-old Norwegian banked £56,807.
Stan James Join The Ranks 
Stan James punters have joined the Unibet ranks after months of speculation. The Kindred Group acquired Stan James in a £19 million deal in October 2015. I learned of the merger by email (although in that email is said nothing of the merger).
Stan James operated a poker skin on the Microgaming Poker Network (MPN), and that will now close with all accounts switching to Unibet.
In April 2016, the Finnish online poker site Pokerihuone, another MPN skin, merged playing pools with Unibet after another Kindred acquisition (the €59m deal to acquire iGame Malta).