The Mumbai All-Stars has won the inaugural Match Indian Poker League, with Aditya Agarwal picking up the award for Player of the Series.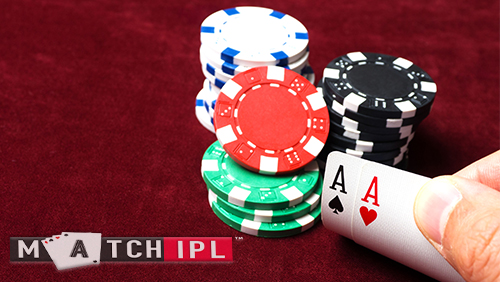 There were times during the build-up that Viaan Industries, Raj Kundra, must have thought he was playing golf with a shuttlecock, but the inaugural season of the Match Indian Poker League (MIPL) is finally over.
The Mumbai All-Stars took the title and 150k lakh ($225k) after playing 200 hands of Match Poker at the Yash Raj Studios in Mumbai over the weekend.
Seven teams took part in the event (Pune Knights suffered an early crucifixion for breach of contract); Jaipur Jewels finished second (100k lakh), and Ahmedabad Hearts was third (50k lakh).
Actor and producer, Harman Baweja, owns the Mumbai franchise and the winning team included Nikunj Jhunjhunwala, Abhishek Jalan, Sacheen Ramchandani, Pratibha Arya, Ronak Gidwani, Anita Hassandani Reddy, Jagdeep Singh, Siddharth Anand and Keenan Tham.
The event also featured a Player of the Tournament with the winner claiming a berth in Team India during next month's Poker Nations Cup due to take place in Oxford, England. The Jaipur Jewels franchise owner, Aditya Agarwal, won the trophy, but I suspect he would have been a shoe-in for Team India in any case. Interestingly, Agarwal, who represents PokerStars as a member of Team Pro, is also involved in the inaugural Global Poker League (GPL) India where he will appear for the Kolkata Creators.
Event organisers ran into a deluge of problems in the build-up to the event including an angry exchange with the cricket loving owners of the Indian Poker League (IPL) acronym, and a false claim that stars such as Faraz Jaka, Victoria Coren-Mitchell, and Luke Schwartz would appear in the first season.
Match Poker is a form of poker created by the International Federation of Match Poker (IFMP), which acts as both creator and governing body for the sport of Match Poker, not to be confused with that other form of poker where people like Fedor Holz make millions of dollars per year flipping coins.
India is the twinkling gold tooth of poker, right now. While we were all smashing pumpkins, Vikash Mantri won the first-ever WPTDeepStacks India. India's Poker Sports League (PSL) planted their feet into India's fertile poker ground for eight years at least, and we can assume that Alex Dreyfus and his team will pull out all the stops to make GPL India the market leader when they launch.