bitFlyer, Japan's largest bitcoin exchange by trading volume, is preparing to enter the U.S. market.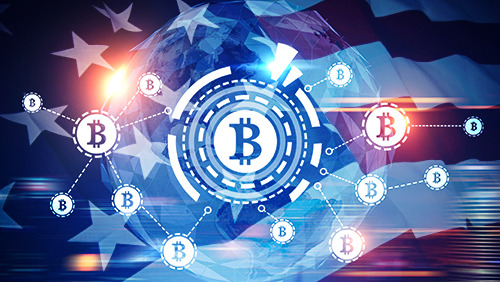 The Tokyo-based cryptocurrency exchange announced that it has opened an office in the financial district of San Francisco, and is eyeing to start its U.S. operations by the fall of 2017. bitFlyer said it has already been approved to operate in 34 states.
Founded in 2014, bitFlyer raised an estimated $27 million in a Series C funding round last year. The start-up said it has facilitated over $40 billion in bitcoin trades, $30 billion of which came in 2017 year-to-date alone.
"While bitFlyer, Inc. is headquartered in Japan, my vision was always to create a global company, and I am excited that the US will be its first step toward global expansion," bitFlyer CEO Yuzo Kano said in a statement. "Bitcoin is a global currency, now our exchange will be global too."
bitFlyer said it will initially offer Bitcoin-to-USD trading for "professional traders and institutions" in the United States when it launches, but there are plans to expand the operations to support other trading pairs and products.
The Japanese cryptocurrency exchange's U.S. expansion comes at a time when the country's complicated regulatory landscape has prompted a couple of exchanges to pull out of their services to bitcoin enthusiasts in some states.
In February, Coinbase ceased offering its services in Hawaii due to a new policy imposed by the Hawaii Division of Financial Institutions, which requires digital currency businesses to maintain cash reserves in an amount equal to the aggregate face value of digital currency funds held on behalf of customers. On its heels were Poloniex and Bitfinex, which pulled out of the state of Washington after the state's Department of Financial Institutions required cryptocurrency exchanges to obtain a state money transfer license before offering their services to Washington state residents.
Other states, however, have made significant progress when it comes to digital currencies like bitcoin.
For instance, New Hampshire signed a law creating an exemption from money transmission requirements for "persons conducting business using transactions conducted in whole or in part in virtual currency," which it defines as a "digital representation of value that can be digitally traded and functions as a medium of exchange, a unit of account, or a store of value but does not have legal tender status as recognized by the United States government."
Vermont also updated its money transmission rules, which now include a definition for virtual currencies. Under House Bill 182, money transmitters can start holding digital currencies as a "permissible investment", but "only to the extent of outstanding transmission obligations received by the licensee in identical denomination of virtual currency."