Vermont is now just a signature away from becoming the latest state to legalize daily fantasy sports.
Law360 reported that Vermont lawmakers approved on Friday a bill to regulate daily fantasy sports contests in the Green Mountain state despite the earlier opposition of the Vermont Attorney General's office.
It would be recalled that Attorney General John Treadwell told legislators that daily fantasy sports violate Vermont's gambling laws and that the state has very strict, long-standing limitations on gambling.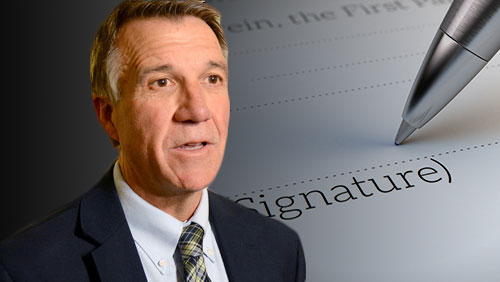 The state House of Representatives and Senate, however, brushed aside Treadwell's comments when both chambers reconciled their two versions of the bill last weekend.
The new bill specifies what constitutes a fantasy sports game and directs the state attorney general and governor's office to figure out a registration fee and tax framework.
DFS operators and employees and their relatives will be barred from participating in the game. The legislation also restricts professional athletes and other stakeholders from participating in DFS games for their respective sports.
To ensure youth welfare, the legislators put restrictions on advertising that depicts minors or students, according to the bill. It also sets a minimum age of 18 for players.
Vermont said it has about 80,000 residents who participate in these fantasy games. If signed by Gov. Phil Scott, Vermont will be the third state to regulate daily fantasy sports this year and the 10th state to legalize the offering.
Ohio DFS bill moves forward
In the Midwestern United States, Fansided reported that Ohio's DFS bill is showing some promise as the state House committee tackles the legislation this week. Unlike the Vermont Bill, the Ohio legislation is more detailed in its current version.
Ohio's bill provides that DFS site owners will be required to get a license to operate in the State. They are expected to shell out $30,000 as initial fee. If the license application is approved, the term would be three years.
DFS employees and their families, along with professional athletes would be restricted from participating. A similar restriction would be in place for anyone under the age of 18. Contests based on college games would be illegal as well.
Comments