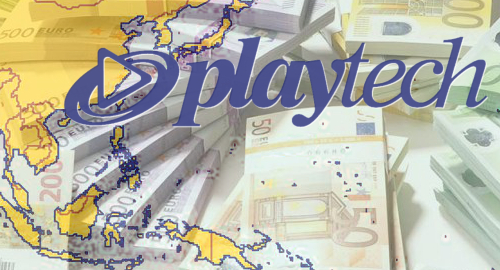 Gambling technology provider Playtech reported double-digit gains in revenue and earnings in the first half of 2017 thanks to a strong performance by its online casino division.
Figures released Thursday show the UK-listed Playtech's revenue hitting €421.6m in the six months ending June 30, a 25% rise over the same period last year. Adjusted earnings rose 19% to €171m while net profit jumped 84% to €89.6m.
Playtech's mainstay casino operations continued to lead the revenue pack, rising 26% to €235.5m, for which the company credited a "particularly strong performance" by its Asian grey- and black-market online gambling licensees. Despite this reliance on legally sketchy markets, the company's share of total revenue from regulated markets rose two points to 50% during H1.
In other positive developments, sports betting revenue more than doubled to €19m following last year's BGT acquisition, bingo improved 70% to €9m following last year's Eyecon deal and 'other' revenue shot up 148% to €10.3m. The only negatives were services (€76.5m, -6%) and the iPoker division (€5m, -5%). Mobile channels accounted for 38% of online software revenue, up from 29% a year ago.
Playtech's financials division – rebranded on Wednesday as the TradeTech Group – reported revenue of €45.1m, up 44% year-on-year, thanks (again) to last year's acquisitions. The division will get a further boost via this week's acquisition of the ACM Group/Alpha assets.
Playtech spent €240m on acquisitions in 2016, but the company took pains to point out that even if you strip out contributions from these new bolt-ons, organic revenue was up 10% on constant currency terms, although Playtech failed to specify growth figures in unadjusted currency terms.
Trading to date in Q3 is up 1% year-on-year but down 9% sequentially, thanks to what Playtech called an "unusually strong" Q2, which was driven by "unusually high levels of activity" in its Asian grey- and black-market ops.
Playtech chairman Alan Jackson hailed the results and predicted "further strategic progress" in the second half of the year, thanks in part to deal renewals with major operators such as Paddy Power Betfair, Sky Bet and Betfred, along with its new sports betting deal with Greek operator OPAP. The company chose to share the wealth with shareholders by announcing a 10% rise in its interim dividend.
Comments