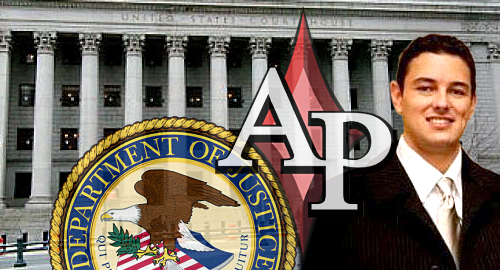 Absolute Poker founder Scott Tom has returned to US shores to resolve his lingering federal charges stemming from the April 15, 2011 Black Friday online poker crackdown.
On Thursday, Reuters reported that Tom (pictured) had appeared in a Manhattan federal court, where he entered a plea of not guilty on charges of illegal gambling and conspiracy to commit money laundering. Tom was released on $500k bail following Thursday's hearing.
It's not clear why the 37-year-old Tom chose to return after all these years on the lam, but prosecutors said Tom returned voluntarily to the US from Barbados to face the music.
While Tom pleaded not guilty, his attorney James Henderson told the court that he expected to reach a deal with prosecutors in the near future. Henderson said "there's going to be a resolution in this case quickly" because Tom "just wants to get this behind him."
Tom was one of two Absolute Poker execs among the 11 individuals indicted on Black Friday. The other, payments director Brent Beckley, was sentenced to 14 months in July 2012 after pleading guilty to bank fraud and wire fraud. Just this week, Beckley was rumored to have rejoined the online gambling industry with Panama-based online sportsbook BetOnline.
Absolute Poker collapsed soon after Black Friday, which exposed the fact that the company didn't have the money to refund its players' account balances. Unlike Full Tilt Poker players, who were rescued when PokerStars' owners agreed to honor Full Tilt's obligations, Absolute's players were left absolutely on their own.
Tom is the second Black Friday figure to return to US shores to take his licks in recent months. Last October, PokerStars' former payment director Paul Tate pled guilty in that same Manhattan court and was ordered to forfeit $119k but was spared jail time at his November sentencing.
Tom's groundhog-style emergence leaves just one remaining Black Friday defendant who has yet to appear in Manhattan to face his accusers. PokerStars's reclusive founder Isai Scheinberg has so far offered no indication that he intends to give the DOJ any of the billions he and son Mark earned from the $4.9b sale of PokerStars parent company to Canada's Amaya Gaming in 2014.