Australian online sports betting operator Sportsbet has been referred to federal authorities over its Bet Live smartphone app.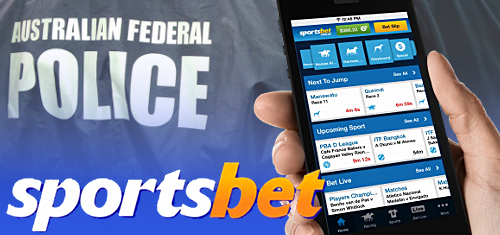 On Wednesday, The Australian reported that the Australian Communications and Media Authority (ACMA) had received a complaint regarding Sportsbet's app. The ACMA determined that the app was in violation of the Interactive Gambling Act (IGA) 2001 and referred the matter to the Australian Federal Police (AFP).
Sportsbet, which is owned by Paddy Power Betfair, launched Bet Live in January. The app was one of many online in-play betting apps that Aussie bookmakers have released since William Hill Australia launched its Click To Call app in April 2015.
The IGA restricts remote in-play betting to wagers placed over the phone, a requirement the apps dodged by utilizing smartphone voice recognition technology to confirm digitally-placed wagers.
Sportsbet's app went one further, utilizing an actual phone call over a public switched telephone line, which the company claimed made the process legally sound. Sportsbet attorney Adrian Ryan told The Australian that the company's position is that the app is "wholly compliant" with the IGA.
Last October, the AFP said it had looked into William Hill's app and decided not to pursue the matter further. However, in February, the AFP announced it was reopening its investigation of the in-play apps following receipt of a complaint from the ACMA.
In April, Australia's federal government announced plans to revise the IGA to close the loopholes that operators used to get around the online in-play ban. In June, the Northern Territory Racing Commission (NRTC), which licenses most Aussie online operators, informed its licensees that they must close their apps by July 8.
However, the NTRC sent licensees a new letter last week asking operators to participate in a consultation process regarding the fate of the apps, suggesting that the NTRC intends to permit the hugely popular apps to carry on until the feds officially crash the online in-play party.
Comments