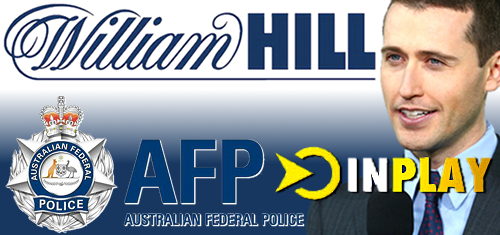 The Australian division of online betting operator William Hill has won a legal skirmish over its controversial in-play betting smartphone app.
On Wednesday, William Hill Australia announced that it had received "formal confirmation" that the Australian Federal Police (AFP) had decided not to investigate the company's controversial Bet In-Play app. Hills said the decision will allow it to continue using the product during the busy spring racing carnival.
The app, which launched this spring under the name Click To Call, uses voice recognition technology to allow punters to confirm an in-play wager with a voice command. Hills claimed this provided sufficient legal cover to get around the Interactive Gambling Act 2001's restriction of in-play wagering to in-person or telephone betting. By August, Hills said the app had tripled its in-play betting turnover.
Hills' stance was quickly copied by the down under divisions of rivals Ladbrokes and Bet365 but pushback came from the Australian Communications and Media Authority (ACMA), which referred the matter to the AFP. Ladbrokes suspended the use of its app while the matter was pending but Hills and Bet365 decided to brave it out, convinced they were on firm legal ground.
On Wednesday, the Sydney Morning Herald quoted an AFP spokesperson saying an evaluation had determined that the AFP wasn't interested in pursuing the matter. William Hill Australia CEO Tom Waterhouse (pictured) called the news "a great outcome for Australian punters who will no longer be forced to bet in-play via illegal offshore bookmakers."
The ACMA told the paper that it "remains concerned" about the apps and warned that it might again call in the the AFP should it receive further complaints about "potentially prohibited internet gambling content," which should be Nick Xenophon's cue to emerge from his anti-gambling tar & feather factory.
Australia's online in-play betting ban is among the items being considered under the federal government's review of the 2001 Act. The review is focused on how to deal with the multitude of internationally licensed online betting sites currently offering a full complement of in-play wagering to Aussie punters, and the Aussie-licensed sites appear to be suggesting that the simplest solution remains: if you can't beat 'em, join 'em.
Comments